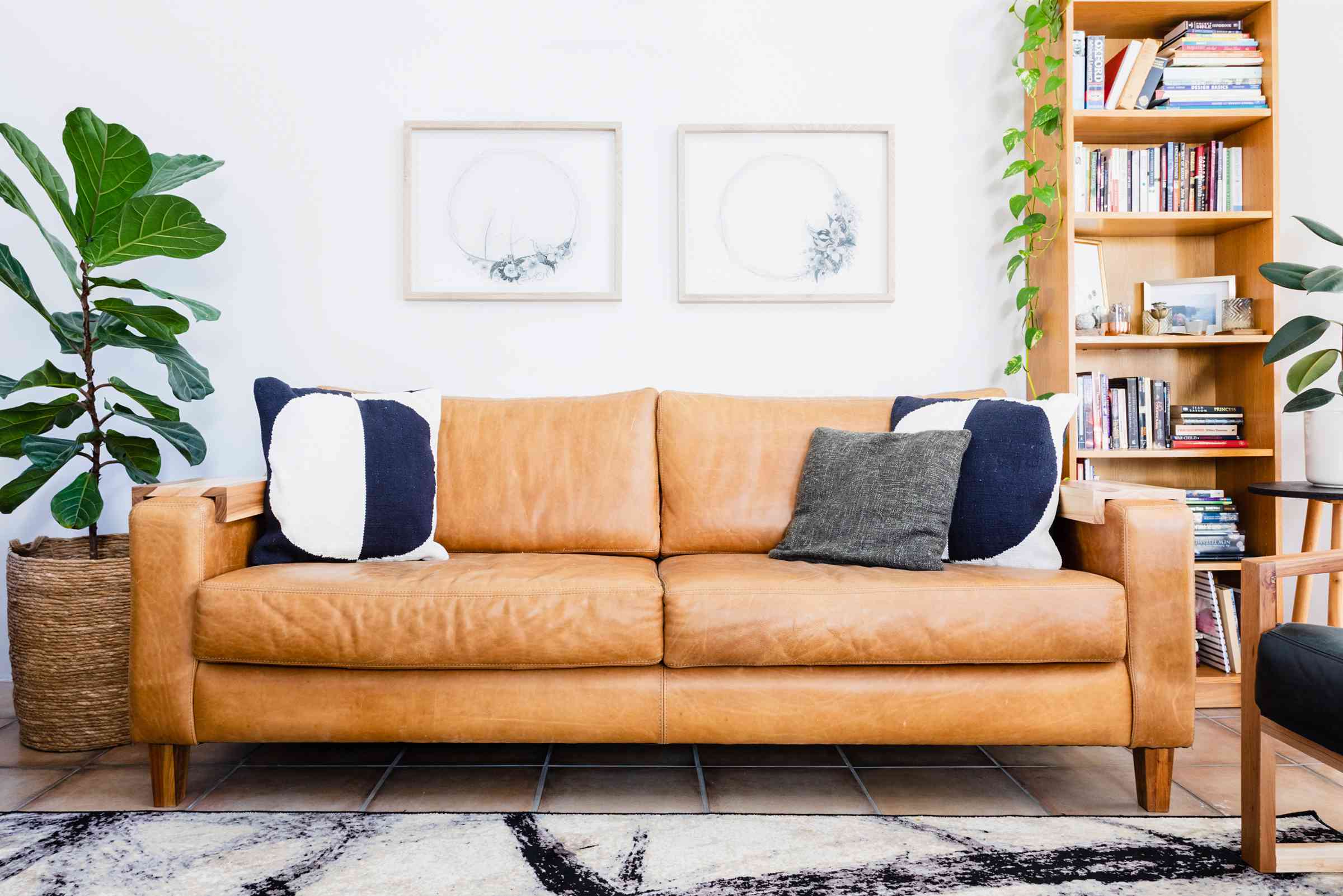 When it comes to furniture, leather has always been a popular choice for its durability, versatility, and timeless appeal. Whether you prefer classic or contemporary styles, leather furniture can elevate the look of your home and add a touch of luxury to your living space. Here are some design trends and inspiration for incorporating it into your home.
Rustic Charm
For a cozy and warm atmosphere, opt for leather furniture in natural colors such as brown, tan, or cognac. These earthy tones create a rustic feel that pairs well with other natural elements such as wood, stone, or metal. A leather Chesterfield sofa with its deep button tufting and rolled arms is a classic choice that exudes elegance and comfort.
Modern Minimalism
Leather furniture also works well in contemporary settings where clean lines and minimalism reign supreme. Look for pieces with sleek silhouettes, such as a leather armchair with a metal frame.
Color Pop
Don't be afraid to experiment with bold and bright colors when it comes to leather furniture. A vibrant blue or red leather sofa can add a fun and playful element to a room and serve as a statement piece. Pair it with neutral walls and accents to balance out the color and prevent the room from feeling overwhelming.
Texture Play
Leather furniture comes in a variety of textures that can add depth and dimension to a space. For example, a distressed leather sofa can create a vintage or industrial look, while a smooth and glossy armchair can add a touch of glamor. Mix and match different textures to create an eclectic and visually interesting living room.
Layering
Layering different types of leather furniture can create a cohesive and polished look. For example, a leather Chesterfield sofa can be paired with an ottoman or a leather accent chair. Adding different textures and colors can add depth and dimension to the space, and can make the room feel more comfortable and inviting.
Statement Pieces
Leather furniture can serve as a statement piece in any room. For example, a leather headboard in a bedroom can add a luxurious and cozy feel, while a bench in a foyer can create a welcoming entryway. Choose a piece that speaks to your personal style and adds character to the room.
Mixed Materials
Leather furniture can be paired with other materials to create a dynamic and interesting look. For example, a leather sofa with wooden legs can add warmth and texture to a room. Similarly, an armchair with a metal frame can create an industrial or modern vibe. Experiment with different materials to create a personalized and unique space.
In conclusion, leather furniture is a versatile and timeless choice that can elevate the look of any home. From rustic charm to modern minimalism, it can be incorporated into any design style. Whether you choose a sofa or a bold and colorful leather armchair, make sure to experiment with different textures and materials to create a personalized and interesting living space.