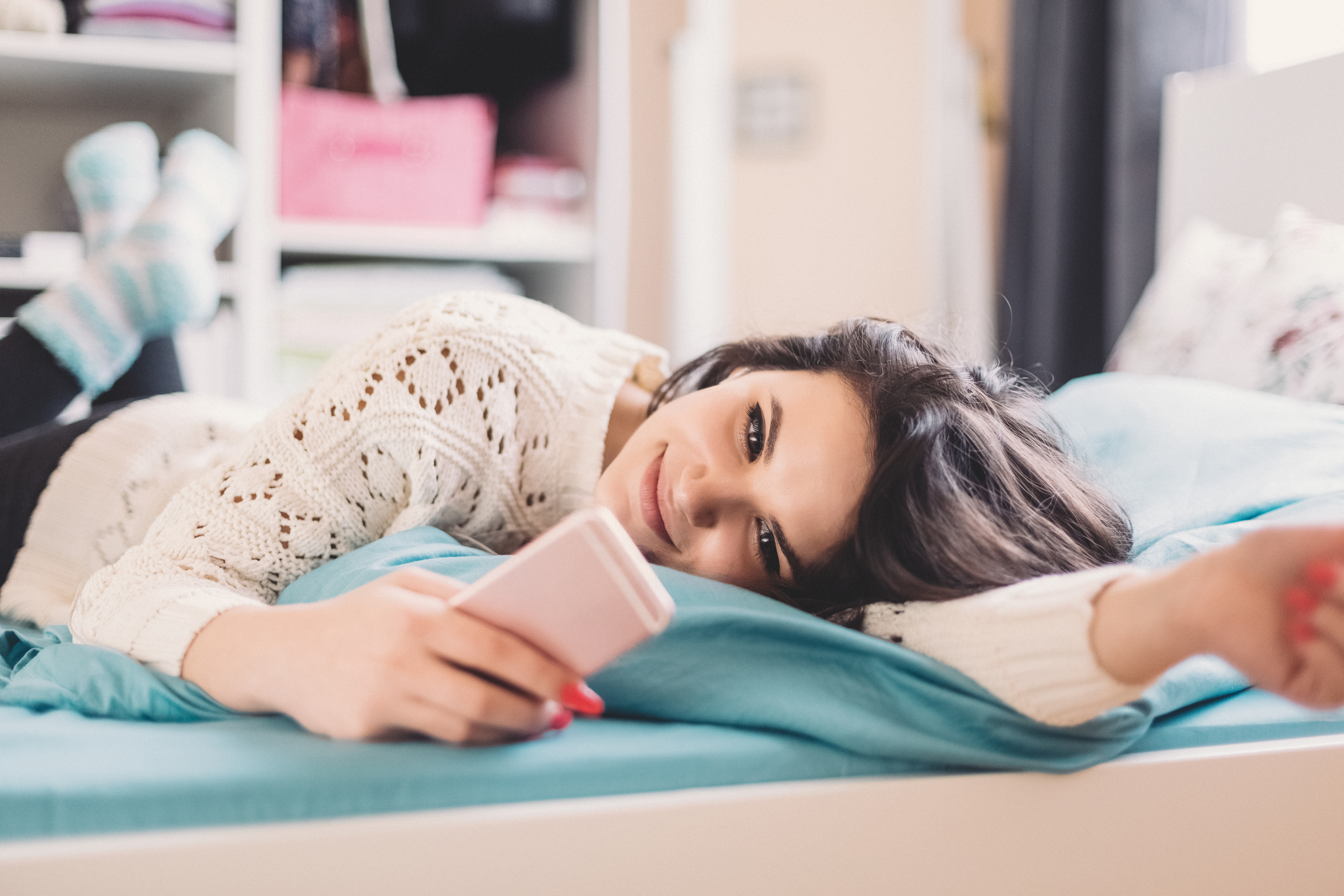 Large online dating services regularly conduct sociological research in order to understand how the attitude of users towards the Internet dating format is changing. One of the most significant recent pieces of research comes from Bumble. Looking at these results, we can see that society has finally fully accepted the Internet dating format, and we're on the verge of great changes in this area.
This is evidenced by the following research results:
More than 50% of singles said they were ready to radically rethink and restart their own match search strategy.
91% of those surveyed reported that they no longer have stereotypes or prejudices about online dating.
More than 65% of people are convinced that you can fall in love with a person without even meeting them in real life.
Obviously, online dating stands on the verge of a large-scale metamorphosis. We're sure that in the near future we'll see many unexpected developments in this area. In the meantime, let's take a look at how exactly finding a match on the Internet among people today is changing.
Change in priorities, speeding up the dating process and wanting to see the other person in front of you
Currently we're witnessing a major change: quality of communication on the Internet is becoming more important, replacing quantity. This tendency was observed even before the coronavirus pandemic, but became especially noticeable after 2019. People are tired of small talk and chatting "about everything and nothing." You might notice that your chats on social networks and instant messengers have become much shorter than five years ago. For a while now no one has written "Hi. How are you?" purely to chat and pass a few minutes. We've learned to write and call for this purpose without wasting our friends' time.
Some will say that communication between people has reduced in general, and yes, it has. But on the other hand, the communication that remains has become richer and more promising and important. So it's up to you to decide whether that's good or bad. We believe this trend is very positive, but what about other changes in recent years? We'll look at those next!
New priorities: common interests and emotional attachments
Appearance is not the most important thing in a person. This is true, but it's only recently that users of dating sites have begun to realize this. Evaluating a person's appearance from a photo on a dating site is dumb anyway, as many people get very creative with photo editors. There are even those who use other people's photos to attract attention.
As a result, the importance of appearance has become noticeably reduced in the online dating industry. But the importance of common interests and emotional attachment, on the other hand, have grown. The best evidence of this is the emergence of a huge number of niche dating services. Today you can find a dating site for almost any user group: vegetarians, religious Christians, gamers, lovers of tourism, members of the LGBT community, and so on.
Of course, the audience for niche sites is several times smaller than the largest dating services, such as the already mentioned Bumble, Tinder, Badoo and others. But to find a twin soul and a person with you'll be really interested is much easier. That's why we want to give you a little advice: If you've previously used only the top sites for online dating, but have not achieved positive results, we recommend trying niche services. You'll get a completely new experience.
A desire to speed up the process of dating and developing relationships
It is curious that getting more free time during the pandemic and quarantine, we began to appreciate it more. Internet users are no longer willing to spend hours every day on thoughtless swipes in dating apps and on unpromising messaging that ultimately leads nowhere. Everyone wants the relationship to develop at least a little faster.
Against the backdrop of these changes, dating sites and apps have begun to actively implement video chat features. This is a very important point, because more and more users prefer to communicate via video. There are several reasons for this:
Video dates speed up the dating process compared with text messaging.
Communicating via video, it's easier to understand what kind of person is in front of you, how sincere they are, and whether they're really interested in continuing the dialogue.
Video communication helps to build that intense emotional connection we mentioned in the previous paragraph.
In the wake of the growing popularity of the video dating format, interest in classic anonymous video chats has awakened again. It's funny that in pre-Covid times, the demand for video chat was generally in decline. It was Covid-19 that became the strongest impetus for a new stage in the development of this format.
The growing popularity of random video chats like Omegle
Omegle video chat (and then also Chatroulette) appeared in 2009. The platform quickly gained popularity and ushered in the era of video chat. Users liked the opportunity to meet and chat with strangers via video. However, Omegle had and still has many disadvantages — poor moderation, lack of flexible settings for searching for other users, outdated design and only a web version. The site does not have a mobile application even now, thirteen years later.
In this regard, Omegle alternatives have far outstripped it. For reference, let's take a look at two popular video chat services.
The first is OmeTV. With its minimalist interface, OmeTV offers gender and geographic filters, good moderation, a built-in message translator, and convenient mobile apps for iOS and Android.
The second is CooMeet. The app (for iOS and Android devices) and site (coomeet.com/omegle) offer users a unique gender filter — an algorithm connects men only with girls. Girls confirm their identity during registration, which excludes the appearance of fakes and bots. There's also excellent moderation, 24/7 support service, an affiliate program and many more advantages.
Omegle and its alternatives have increased their audience by an average of 30-60% during the pandemic, and some of them by several times. This is very revealing. Amid growing popularity and competition, many video chat services have also begun to introduce fresh functionality, improve moderation and attract new audiences in every possible way. Many have succeeded.
Online dating is constantly improving for the user
In the two years since the pandemic began, the online dating industry has changed far more than in the previous five years. New realities dictate new rules, and dating services have to adapt to these rules.
We're sure that in the near future there will be many niche themed dating sites and applications (and even more applications in general), and also interest in the video chat format will continue to grow. Omegle alternatives are showing a rapid increase for the third year in a row. Users like this format, despite the fact that it is far from new. We recommend that you explore it for yourself if the usual dating services do not give the expected results or simply bore you.