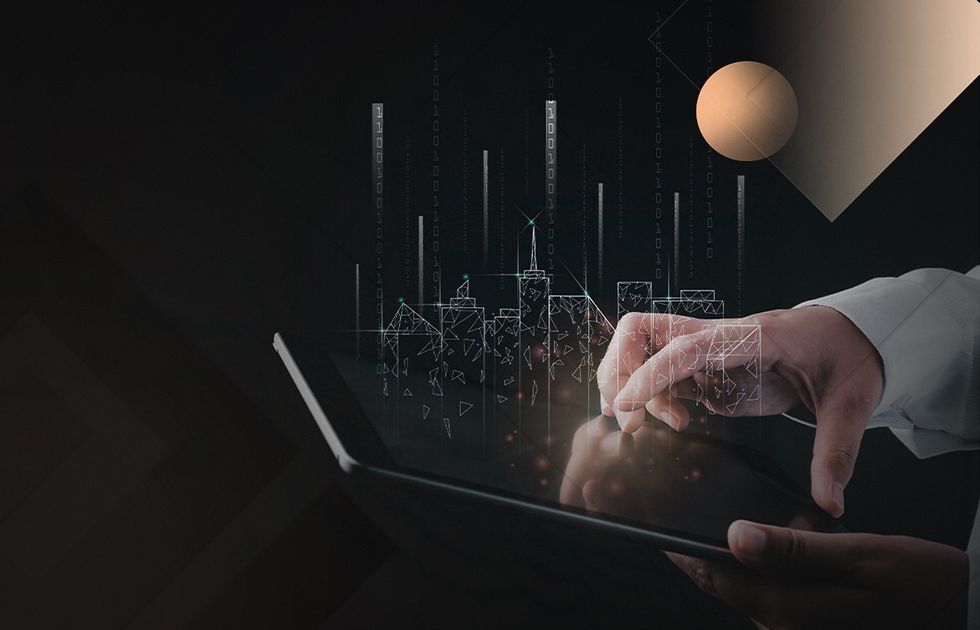 In the present digital landscape, organizations frequently search for emerging technologies to become more agile and adaptive to their changing business requirements. Low-code development is such an innovation that has been steadily gaining traction due to its capability of assisting businesses in quickly constructing applications that meet their objectives with minimal effort.
Low-code development is the latest buzzword in the world of programming. It's the perfect way to create an intuitive and future-proof application without coding everything from scratch.
It allows non-coders or those with limited technical skills to quickly, efficiently, and cost-effectively create powerful and practical applications. With it, even beginners can create a DeFi app with little effort, while experienced developers can use more customization options and build exactly what they want. This article will cover the basics of low-code development and its features. So let's dive in.
What is Low-Code Development?
Low-code development is an application development methodology that allows businesses to develop applications rapidly with minimal coding requirements. Instead of spending time writing complex lines of code, developers can drag-and-drop components into a low-code platform and create applications without any prior development experience.
Low-code platforms allow for an intuitive user interface that makes applications easier to build and maintain. We can no longer call it "codeless," but perhaps "low-effort" or "low barrier" is more appropriate. Moreover, power users make their apps without formal training or challenging code writing.
Features of Low-Code Development
Low-code development offers several features that make it the go-to choice for many businesses:
Visual Modeling Tools
Nowadays, development teams everywhere are leveraging low-code development to create powerful applications faster. Low-code development allows businesses to quickly build sophisticated apps without writing reams of code. One of the foundational features of this powerful way of creating is visual modeling tools. These amazing visuals allow developers to simply drop and drag components to visually assemble their desired application features, like a virtual Lego set.
Visual modeling tools help developers save time by simplifying their workflow and provide an integrated system so teams can easily manage and edit their software with one unified platform. Low-code development has your back if you're looking for a faster way to develop high-quality applications.
Out-of-the-Box Functionality
Low-code development offers many attractive features that make it desirable for anyone to hire a remote app developer adept in low-code development. This off-the-shelf technology enables developers to quickly build and deploy apps without worrying about configuring complex infrastructure or writing extensive code from scratch.
It can reduce development costs, increase speed to market, and make specialized app development accessible to just about anyone needing an app. Low-code development allows businesses of all sizes to hire remote app developers that can create apps they otherwise wouldn't have access to.
Drag-and-Drop Interface
With low-code development, creating powerful apps is easier than ever with a drag-and-drop interface. You don't need to know all the classic coding languages; simply use the intuitive visual environment and let go of your worries.
Low-code development makes it easy for anyone needing an app to design one quickly without investing in costly resources. Moreover, you can rest assured that any technical integrations that need to happen will be covered seamlessly under the hood.
Security For Improving Data Protection
Utilizing Low-Code Development systems is like having a personal bodyguard dedicated to protecting your data. Low-Code affords unparalleled security features designed to ensure your valuable information isn't left out in the cold and exposed to would-be hackers and other nefarious individuals who might exploit it.
It offers authentication options such as multi-factor authentication or enforcing password policies, encrypting data at rest and in transit, isolating corporate data from public data, and segregating highly restricted resources from other system segments. You can trust that low-code development will watch over your data for added peace of mind.
Integration With Legacy Systems
Low-code development may sound like a revolutionary new concept, but it can also be incredibly useful for those working with existing systems. It is due to its ability to integrate easily with legacy systems that still demand attention.
As much as businesses want to keep up with the latest technologies, it's still necessary to maintain and support pre-existing operations, and that's where low-code development steps in. It offers seamless integration functionality, allowing companies to maintain their infrastructure while optimizing digital transformation processes.
Scalability For Future Needs
Low-code development is the ultimate solution for businesses looking to keep up with the latest industry trends. One of its key features is scalability. It allows organizations to adjust their applications to meet current and future needs quickly.
Instead of having to painstakingly rebuild when their needs change, they have a touring-grade platform that can automatically make necessary changes to meet those requirements, making future proofing more achievable. It makes low-code development a powerful asset in any company's tech stack, enabling them to stay ahead of the curve and remain competitive.