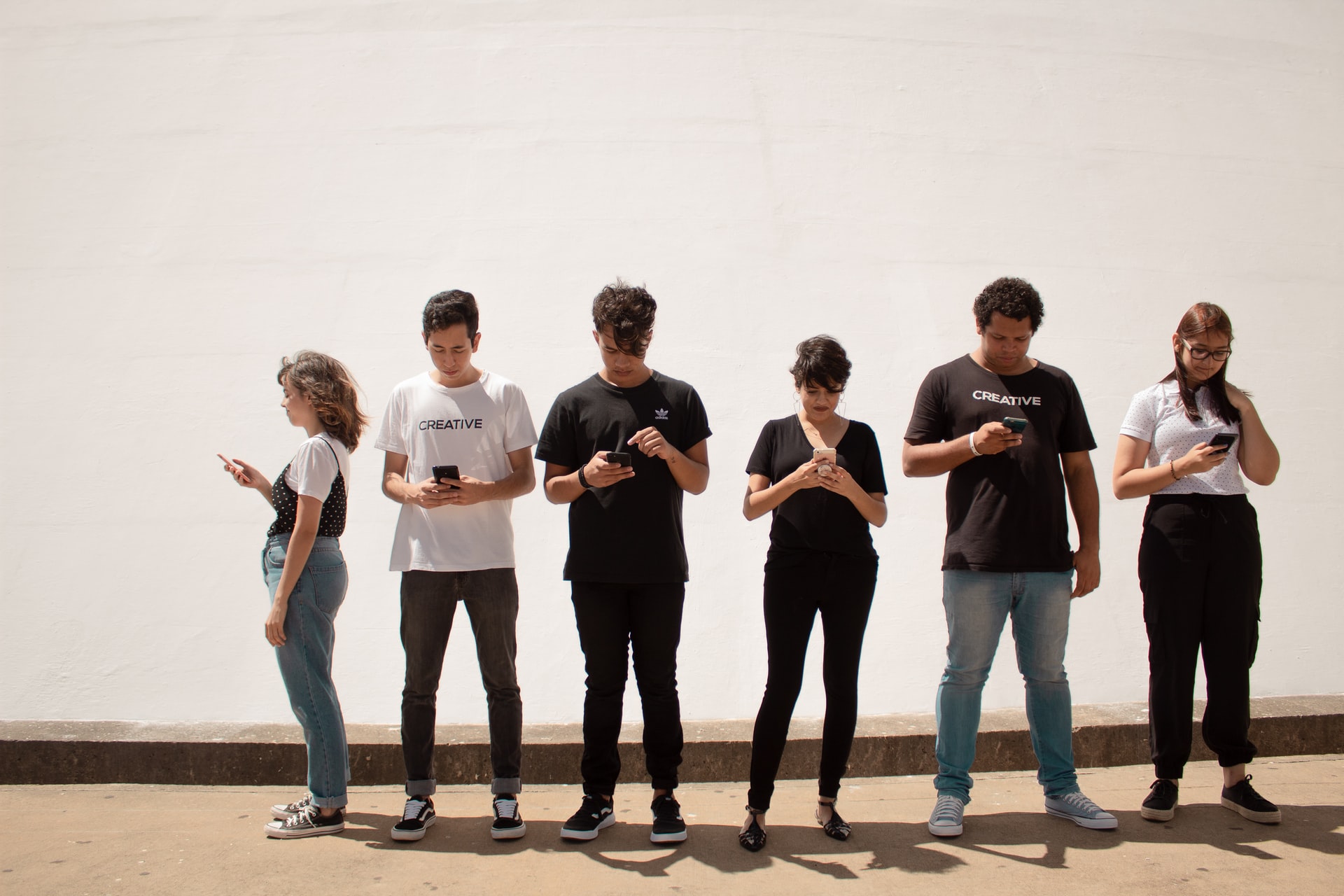 If you have your website, you should always keep in touch with your clients through it. Communication is the key to the successful development of your site and range of your sales, and even more.
In this article, you will know more about using tools for communication and tips on how to use them to get profits and client's loyalty in the result.
Tips on how to communicate with visitors on the website for free
Various communication methods were developed to attract customers and keep them on the site. Various communication methods were developed, such as help with a choice, giving advice about benefits of special models of shoes, clothes, or other goods and explaining all the subtleties of your work.
Communication through the help service is one of the most effective ways.
Take a look at tips of communication that will help you with it.
1. Use a chatbot
A chatbot is a program that finds out the needs of users and then helps to satisfy them. Automatic communication with the user is carried out using text or voice.
Chatbot interprets and processes the user's words or phrases and gives an instant pre-set answer.
Here's an example of it, where the user orders a watch and wants to check the order status.
To be more sure, read сhatbot's advantages:
Now you understand what a chatbot is, but what benefits does it have?
it increases customer's engagement;
it is available around the clock;
it improves customers satisfaction;
it cuts costs significantly;
it handles multiple tasks;
It automates business processes.
What's more, chatbot allows us to easily resolve many types of customer queries and issues while reducing the need for human interaction. It learns automatically by analyzing past data and making assumptions about what is right. By creating it, you can make all the necessary settings. Numerous services, like for example, 13Chats allow you to create a chatbot quickly and without programming skills.
2. Use feedback forms
Feedback forms are a great way to get to know your customers and understand their needs. This information will help you improve the quality of your services.
Forms can be used for different purposes:
to receive suggestions from customers;
to find out what they think about the company and its services;
to get feedback about the quality of goods or services offered;
to ask for contact details (name, email, telephone number, etc.).
When creating a form, it is important to take into account the following points:
the design of the form should be simple and easy to use;
the form should be short;
the fields in the form should be clear and concise;
the form should provide a large enough amount of space for users' answers;
the form should require some minimal information, such as name and email,
3. Use live chat
Live chat is that which helps communicate with the users straightaway and solve their problems and respond to their needed information.
Live chat software is probably the most important part of the whole deal. If businesses want to provide live chat support, they should install live chat software on their websites or apps. Once they do, their websites or apps will have a small live chat button for customers to use.
Customers can click the button, open a chat window and talk to customer support representatives in real-time. In a perfect scenario, the whole experience should feel like using WhatsApp or Facebook Messenger — easy, fast, and intuitive.
Take a look at live chat with the user where it helps the client to use the coupon.
An example of live chat communication
Then, take a look at the benefits of using live chat:
it improves customers retention rate;
it's convenient for users;
it increases conversions;
It provides customer support.
Let's go further.
4. Use social media
Social media has created a whole new way to interact with customers. On one level, you can use your accounts to promote your products and brand. But you can also use your accounts to engage in one-on-one communications.
On Facebook, customers can interact directly with your representatives. You can also use dedicated service hashtags so that customers can find their issues and you can respond directly. If you want to take it further, you can also monitor every mention your business receives, note the ones with complaints or questions, and then respond with an offer to help. Social media allows you to be more responsive than ever before.
What benefits does it have?
gives you the possibility to quick and direct communication;
it helps in promotion;
attracts users;
gives you a nice reputation;
increases brand awareness;
has cost efficiency.
5. Use email campaigns
Newsletters allow companies to stay in touch with their clients or potential customers and inform them about new products or special offers, events, campaigns, and more. Newsletters are sent to all email addresses included in your list and contain information on different topics connected with your company activities. They can be divided into:
transactional emails containing necessary information about orders placed online;
promotional emails containing advertising messages and special offers;
promotional newsletters containing news about discounts and sale periods; transactional newsletters containing information about the order (e.g., shipping information, product delivery, etc.).
When creating a newsletter, it is important to take into account the following points:
the design of the newsletter should be simple and easy to use;
newsletters should be concise and informative, without being overloaded with text or images;
the tone of newsletters should be consistent throughout;
sales offers should be attractive and persuasive.
Such newsletters will help you reach your potential customers, keep them informed about the business. If you have a new product or offer, you can use email to send out newsletters and/or personalized messages. In addition, your customers can use email to get in touch with you about everything from complaints to new orders. It's an essential component of any business communications platform.
Email campaigns can give the following advantages as they are
a fast client's communication;
reduces shipping;
reliable and secure;
easy in usage.
6. Use customer service software
Customer service software is a must for any business. It allows you to manage your customer interactions from a single platform. This can include customer support tickets, email, live chat, and social media interactions. You can also use it to create reports on all of your customer interactions.
The benefits of using customer service software are:
improves customer satisfaction;
allows you to track all customer communications in one place;
helps you resolve customer queries faster;
provides insights into your customers' behavior.
Nowadays a company cannot exist without online communication channels that would provide fast and high-quality support for their clients and customers. Web technologies offer a wide range of opportunities for companies, including the usage of various customer service channels. The most popular and frequently used Channels are chatbots, live chat, social media, and email campaigns. Although, it's up to the company to decide which channels they want to use according to their target audience and communication goals.
Final words
As we can see, there are many different customer service channels that a company can choose from in order to provide fast and high-quality support for their customers. However, the most important thing is to find the right mix of channels that will work best for your specific business. Try out a few different channels and see which ones work best for you. Then stick with those channels and continue providing excellent customer service experiences for your customers. It's a necessary step in every website's development to use different tools, which will help you in its growth. It concerns communication first of all. You should be focused on it in order to be more successful in your business.