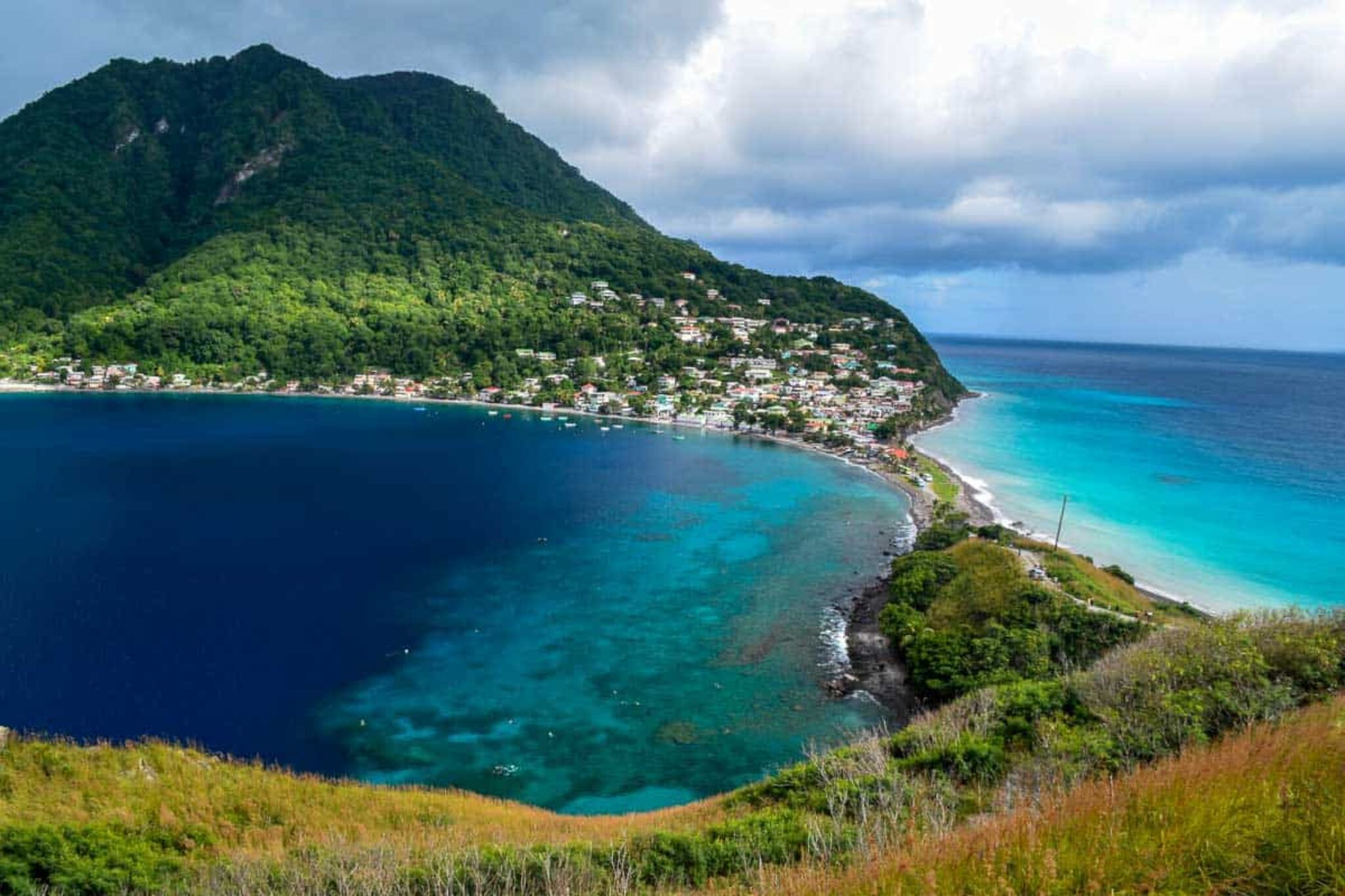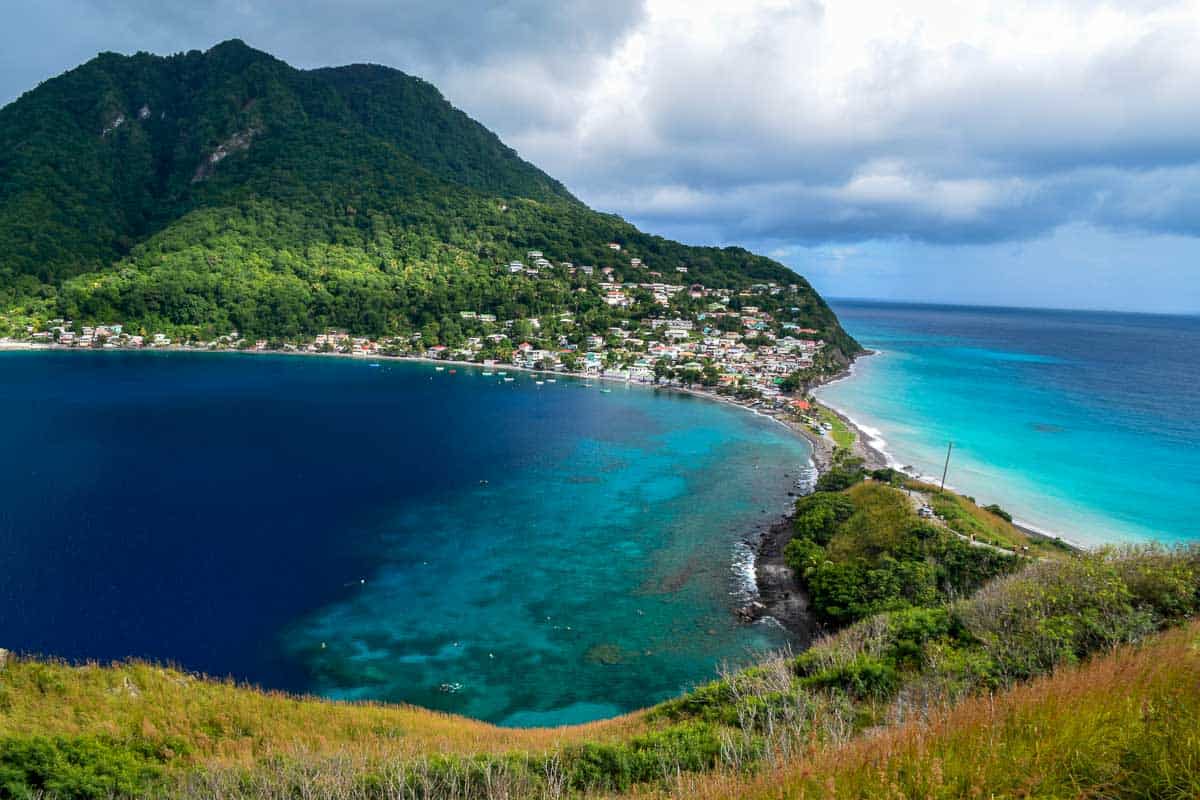 The Commonwealth of Dominica is an island state in the eastern part of the Caribbean Sea. Thanks to its beautiful pristine nature, the country is a popular tourist destination in the region. At the same time, Dominica is so wild that some of its areas are hardly accessible even on foot.
The island was among the last Caribbean islands to be colonized by Europeans. In addition to that, no large plantations were built in Dominica during the colonial times. The island was certainly luckier than some other Caribbean islands because its nature remained almost intact.
Development of Dominica
The local tribes are usually referred to as Caribs but they call themselves 'Kalinago people'. They were very efficient in keeping Europeans off the island for a long time. The British were able to colonize Dominica only in 1783.
However, the Kalinago people were able to keep part of their territory. Today, Dominica is the only Caribbean country where local tribes historically inhabiting the island have their own land.
The city of Roseau was built by the French when they tried to settle in Dominica before the British did. Roseau was the starting point for European colonizers who engaged in certain economic activities on the island from there. In particular, they built small plantations of cotton and tobacco and brought slaves from Africa to work there.
With time, Roseau grew larger and eventually it became the main city of the country and the capital of Dominica. To be fair, there is only one more large city on the island that is called Portsmouth.
Slavery was abolished in 1834 and Dominica became independent from Great Britain in 1978. Dominicans did not have to fight for freedom: independence was acquired in a perfectly peaceful way. Please follow the link if you would like to learn more about the Dominican past and present.
Dominica today
The majority of the Dominican population is of African origin. As we have noted above, indigenous people also live on the island. Besides, people who identify themselves as Lebanese, Syrians, and Chinese take part in the economic development of Dominica.
All modern houses in Dominica are hurricane-proof. It is important for Dominica because hurricanes devastate the island on a regular basis. Large cruise ships call at the Dominican seaport that was reconstructed after the hurricane of 2007. Some tourist attractions can be found on the island.
Prospects for tourism development in Dominica
Dominica boasts marvelous volcanic landscapes, a tropical climate, national parks with rare birds, the second largest boiling lake in the world, and many other natural beauties. Thus, potentially the island is attractive for tourists but the infrastructure development leaves much to be desired. The local Government faces a tough choice: to build roads and a modern airport to attract tourists or protect the wildlife.
One more factor that slows down the economic development in Dominica is the natural disasters. Hurricanes hitting the island ruin buildings and cause huge landslides. Hurricane Erika in 2015 threw Dominica 20 years back, according to the estimates.
How you can 'purchase' citizenship of Dominica
Dominica belongs to the group of Caribbean countries that 'sell' their passports to foreign investors. Dominican citizenship is the most affordable second citizenship in the world: no other country charges less. You can obtain a passport of Dominica in 3 to 4 months after applying for citizenship of the country. The passport's term of validity is 10 years but your status of a Dominican citizen is permanent.
At the moment, there are two investment options you can choose from:
100,000 USD – a non-returnable donation to the Economic Diversification Fund (EDF). The amount increases if a family application for Dominican citizenship is filed. The donations are used to finance healthcare, education, sports, and tourism development in Dominica.
200,000 USD – purchase of a piece of real property in Dominica that you have to keep in your possession for at least 36 months. You can put money only in a Government-approved development project.
You can make the donation in US dollars, euros, or British pounds. If you are using a currency other than the US dollar, please make sure that the sum is equivalent to or exceeding 100,000 USD.
If you choose the second investment option, you have to remember about the hurricanes. At the same time, all the development projects approved by the Government for citizenship-by-investment purposes use state-of-the-art construction technologies. The buildings are capable of withstanding major hurricanes.
Total cost of acquiring citizenship of Dominica in exchange for a donation to the EDF
The Fund money is used for socially significant purposes. 'Donating' means 'giving money away' but you should realize that your money is going to be used for building a school or a hospital, for example.
Main and overhead expenses:
Amount, USD
Payment
Donation from a single candidate for Dominican citizenship
100,000
Main applicant + spouse
150,000
Main applicant + spouse + 2 children below 16
175,000
Every extra family member
25,000
Application processing fee
1,000
Naturalization Certificate issuance fee
250
Accelerated application processing, per person
1,200
Due diligence fees:
Main applicant
7,500
Spouse
4,000
Each child above 16
4,000
Each other dependent family member
4,000
Total cost of acquiring citizenship of Dominica by investing into real property in the country
The required investment amount is 200,000 USD but the total cost of acquiring Dominican citizenship by investment into real property is going to be higher because of the due diligence fees and mandatory state duties. Please see the table below:
Payment
Amount, USD
Investment into property
200,000
State duty
Main investor
25,000
Investor + spouse
35,000
Investor + 3 family members
35,000
Investor + 5 family members
50,000
Investor + 6 or more family members
70,000
Other mandatory fees
Due diligence fees:
Main investor
7,500
Spouse
4,000
1 child above 16
4,000
Other family members added to the application for citizenship
4,000
1 child between 12 and 16
2,000
Naturalization Certificate issuance fee for each applicant
250
Accelerated application processing, per person
1,200
Requirements for foreign applicants for Dominican citizenship
You don't have to live in Dominica to become a citizen of the country. Neither do you have to take any language or history tests.
However, the applicant for Dominican citizenship has to meet certain requirements anyway:
The main applicant has to be over 18.
The applicant shall have no history of visa denials from the countries that have visa-free travel agreements with Dominica.
The applicant shall have no criminal past. Even if you have been accused of a crime and found innocent, citizenship of Dominica may be denied to you.
The applicant shall have a spotless business reputation: no unpaid debts, no participation in money-laundering schemes, and so on.
The applicant shall have no infectious diseases such as TB, HIV, hepatitis C or D, etc.
If you meet these requirements, you can apply for citizenship of Dominica. Are you going to move to Dominica and live in a tropical paradise with a wild and beautiful nature? The choice is yours.