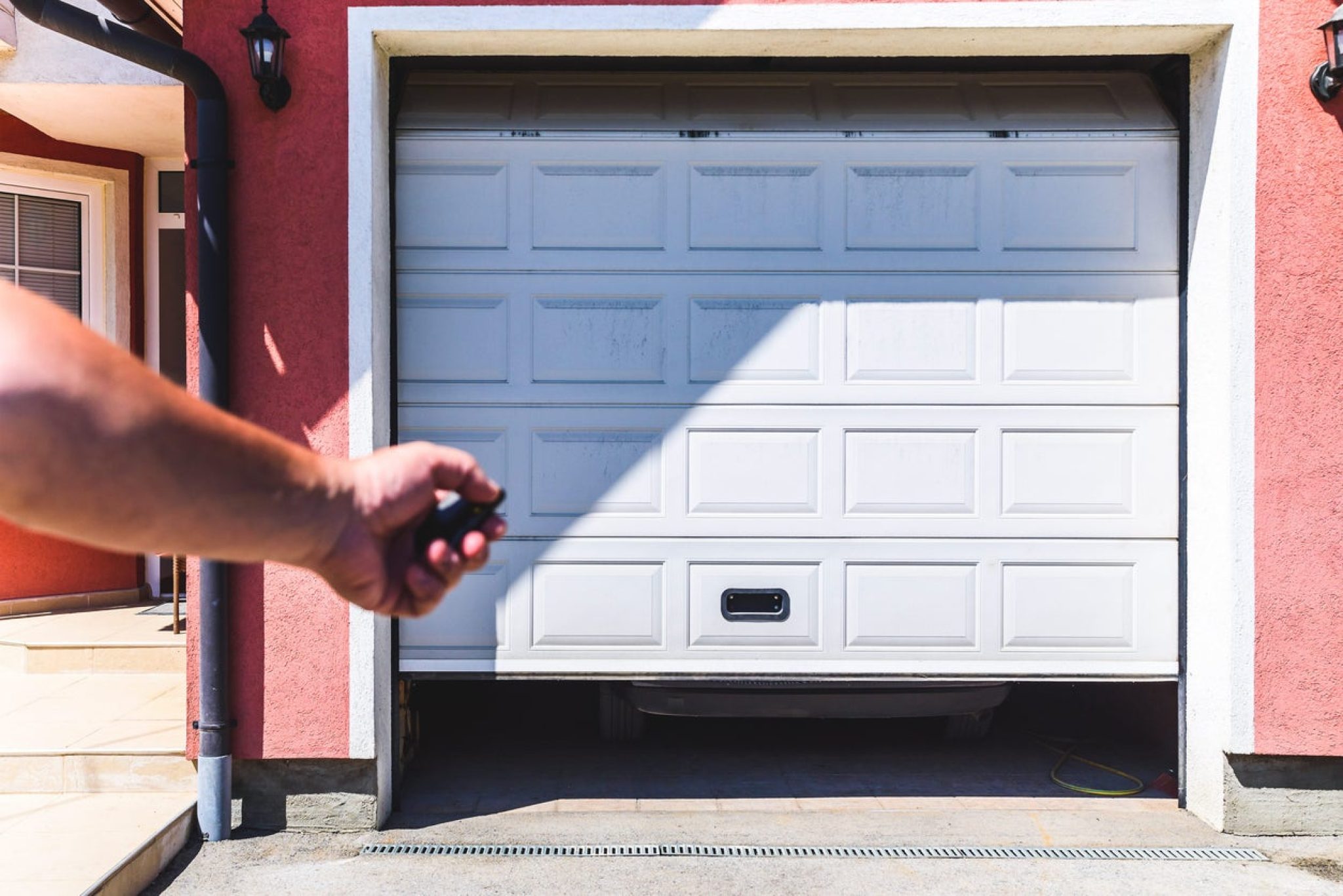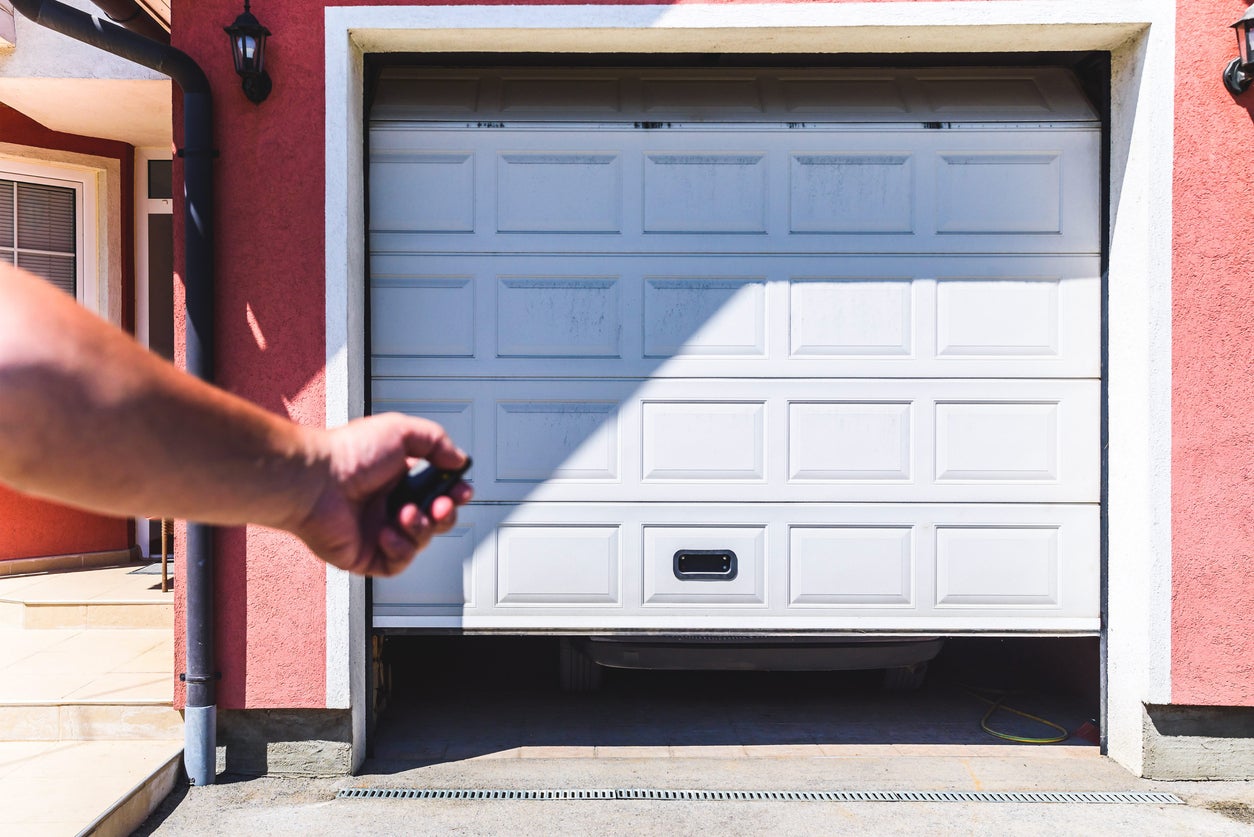 As any homeowner knows, there are a million unexpected choices to make when it comes to the details of your home. The garage might not even cross your mind until something breaks, but there are choices about your garage door opener you'll need to think about.
The two main types of overhead garage openers are chain drive and belt drive openers. They both function mostly the same; the main difference is whether a metal chain and gears or a rubber belt moves the door up and down. Depending on your priorities, both are excellent choices!
If you're replacing an older garage door opener, chances are you have a chain drive opener. Their affordability and reliability have made them a top choice for years – however, belt drive openers are becoming increasingly popular due to their durability, silence, and speed.
We will look at each to help you decide which one to install with your garage door.
Durability: Which One Wins?
Belt drives don't last as long as chain drives, but they still do a fair job of lasting. Chain drives have the advantage because they're made of metal. You can repair and depend on chain drives better than you can with belt drive openers.
In most cases, a chain drive opener will have two gears. Belt drive openers don't operate as effectively in wet environments. Like with chain drives, belt drives can last for years, but you should replace them when you notice that they have become cracked or frayed.
Unlike chain drives, belt drive openers don't rust, but the chain drive still wins in the durability department because it lasts longer and can handle more stress.
Noise Factor: Chain Drive vs. Belt Drive Opener
Chain drives put out a lot more noise than belt drives. Many homeowners choose the belt drive opener because it operates more quietly and smoothly. The only noise heard from a belt-drive opener comes from its engine. You don't get the noise, vibration, or harshness with a belt-drive.
Most of the noise from a chain drive comes from the chain engaging the sprocket. With a metal chain and a metal sprocket, the chain drive opener emits more noise as it begins its motion.
Efficiency: Who Wins?
You get much greater power from a chain drive opener. With chain drives, the transmission efficiency puts out 98 percent. You get a transmission efficiency of between 95 to 98 percent at peak with a V-belt. As they begin to wear out, the efficiency drops to 93 percent.
Why Does This Matter With A Garage Door?
Efficiency means that the garage door opens faster. Because we live in a fast-paced world, most people don't want to wait too long for a garage door to open. You receive better performance with chain drive openers, while they don't cost as much as belt drives.
Replacement: Which One is Easier?
For the most part, you won't have a problem with either one with a replacement. The cost to replace the belt drive opener will average anywhere from $170 to $350 with professional installments like the ones with experts. Because it has the potential to cause serious injury or death, you shouldn't work on the garage door yourself.
Still, a belt drive opener will often cost a little more to replace than a chain drive opener. You will pay anywhere from $150 to $300 to replace a chain drive opener.
Maintenance: Belt Drive vs. Chain Drive
The Belt drive opener doesn't require much maintenance. Inspect the belt for frays and cracks. Dust off the dirt and debris from it and remove any buildup of foreign materials. Finally, you will check the tension on the belt. You can usually spot signs of wear and tear on a belt drive much easier than on a chain drive.
Chain drive, in comparison, requires that you oil it every six months. We'd advise you to use white grease on the chain. You should check the chain for tightness because they loosen over time. A professional does this best to avoid injuries, as tightening a chain drive can take a few hours, and there's always a risk when working on a garage door if you don't know what you're doing.
People have died from messing with the high-pressure spring. Hiring a professional also ensures that it gets done properly because doing this incorrectly can cause damage to the door. Belt drive opener wins in the maintenance department. Read more at https://www.calgarygaragedoorfix.com/are-garage-door-openers-universal/.
Smoothness
Belt drives run far more smoothly than chain drives. Chain drives will sometimes open and close in a jerky manner. The smoothness of the door opening and closing looks better, and it increases your safety. Imagine a child that runs underneath a jerky garage door. This increases the danger.
Because chain drives require grease to operate more smoothly, when the garage door starts to operate in a jerky fashion, this can signal that you have to grease the chain. The rollers wearing out can be another cause of a jerky garage door. If all else fails, call in a professional.
Heavier Garage Door? Here's What You Need
You can use a belt drive opener on a heavier garage door, but it might struggle to open the door. The stress on the belt could cause it to snap. On the other hand, chain drives don't experience trouble with heavier garage doors, and using one on a bigger door increases your safety.
Hopefully, this outlines the differences between the two types of garage door openers. Understanding the differences between the two can help you decide which one will work best. A lot of people prefer the chain drive opener because it has more advantages.
However, for those who want a quieter garage door with a smoother operation, belt drive openers offer a superior experience. They do tend to cost more than chain drives do maintenance, and even the cost of having one installed. For a lot of people, the chain drive will be enough.