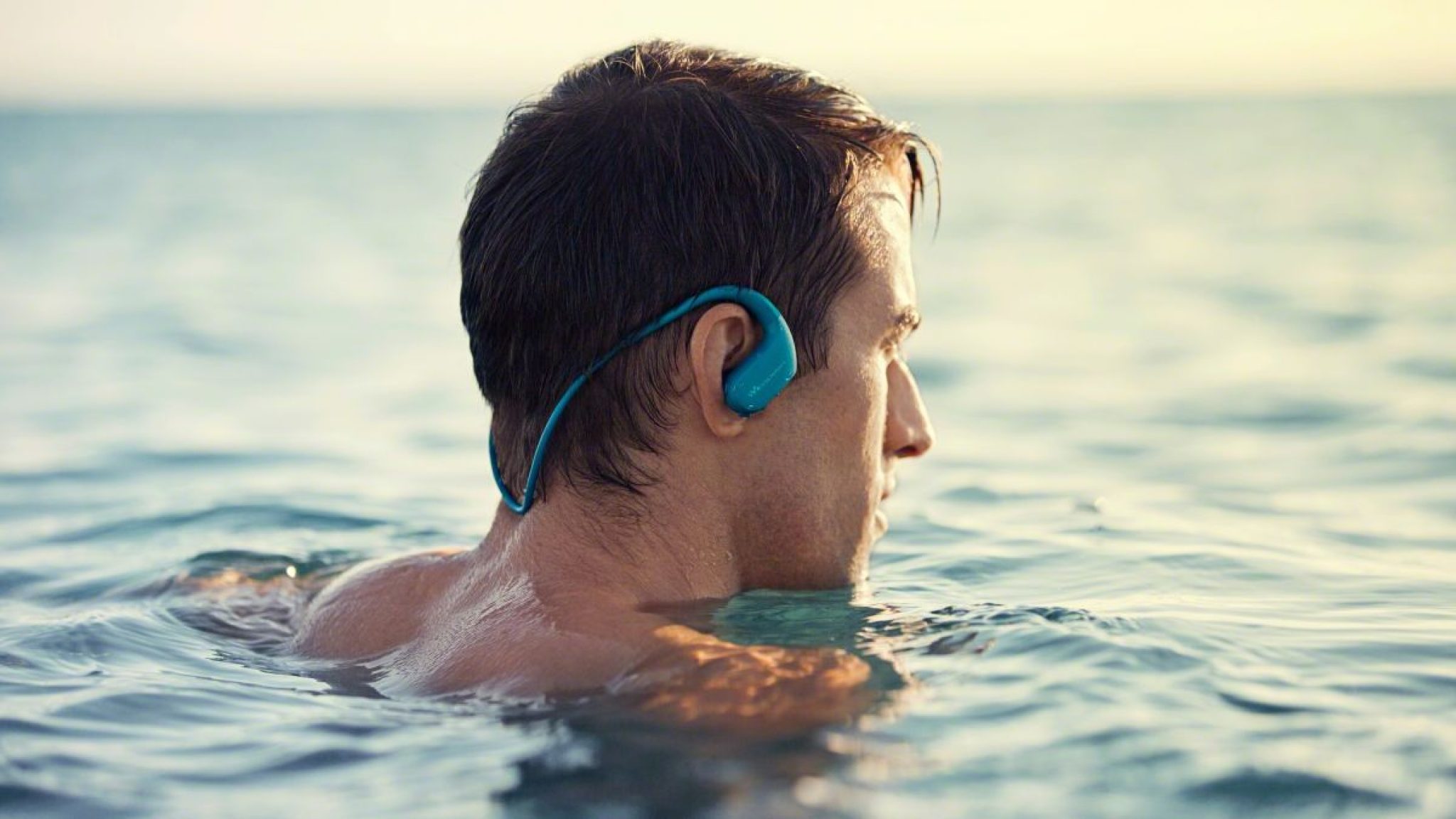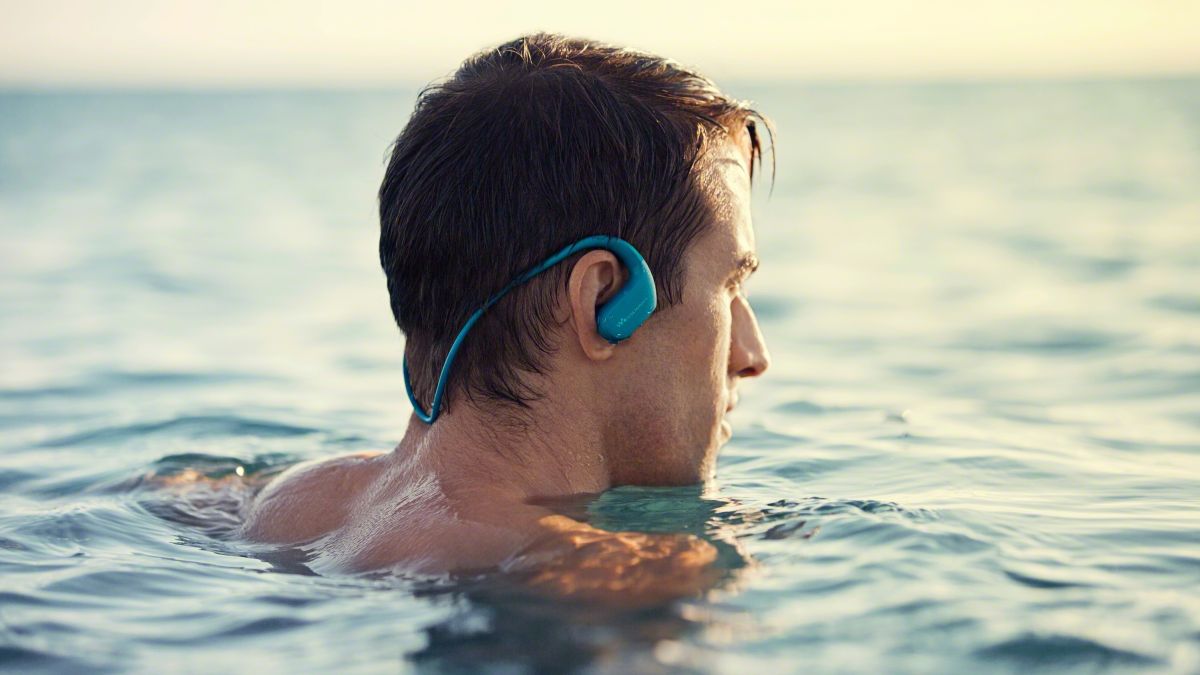 Listening to your favorite music while swimming with good sound quality has long ceased to be a fantasy; it is a living reality now. Also, it is possible to do it without having to make an excessively high economic investment. Of course, given the wide range available today, choosing the right waterproof headphones can be a bit tricky. To find the best ones, a purchase criterion needs to be taken into account, such as the level of protection, sound quality, power, storage capacity, battery life, and usage in particular settings, among others.
Here's a guide to help you determine which waterproof headphones will be the best choice for you.
Waterproof Headphones or Earbuds
Before you delve into the particular details of waterproof headphones, you first have to decide which type you want, i.e., headphones or earbuds. Earbuds are different from headphones as earbuds go into the ear canal while headphones don't, and this is a fine distinction. Some people prefer earbud models because they block external noise better. Others find headphones to be more comfortable than earbuds because they don't go as far into the ear.
Wired and Wireless
Before choosing between wired and wireless, consider where you plan to use your waterproof headphones and with what type of device. Wired ones may not do you much good if you don't have a waterproof music player or phone to go with them.
Waterproof Rating
Water-resistance ratings are typically given as IPX, followed by a number ranging from 0 to 8, where 0 indicates no protection against water and 8 represents the highest degree of protection. If you plan to use the headphones while swimming, look for models with an IPX-8 rating. If you just need a little protection from the rain, you might be able to get by with the IPX-6 rated waterproof headphones.
Once you have determined the type of waterproof headphones you need, you can get down to other details.
Fit
Poorly fitting waterproof headphones can hurt or fall out of your ears, making you irritated. Thus, choosing a well-fitting pair is extremely important. The shape of everyone's ears is a little different, and you can get an idea if the fit is a major concern by reading customer reviews of the particular headphones you are considering. Active people should choose ones that have ear hooks to help better keep them in place while they move.
Sound Quality
As with any other type, waterproof headphones also vary in sound quality. As a rule, wired ones produce slightly better sound than wireless. However, you can still find a pair with crisp, HD sound.
Cord
If you go with corded waterproof headphones, you can choose between the traditional Y-shaped cord or the asymmetric cord. The Y-shaped cord hangs in front of you in a Y-shape, hence the name. An asymmetrical cord often goes behind the head, so there is less chance of snagging the lanyard on something and accidentally pulling the earbuds from the ears or from the device.
String Controls
Most models have some basic controls, so you can play or pause what you are listening to or increase or decrease the volume. It is a good option if you don't feel like pulling out your phone or music player every time you want to make a little adjustment.
Wireless Range
Wireless ones connect to your devices via Bluetooth. Each will have a range, and if you move further away from your device, your waterproof headphones will no longer be able to connect to it. Think about what you are going to use the headphones for and choose some with a long enough range to suit this.
Battery Life
They use a rechargeable battery. Most work for several hours on a single charge, which should be sufficient for most activities. If you plan to use them for a longer time, pick the ones with extra-long battery life.
HydroActive
Being IPX8, they are part of my list of the best waterproof headphones for swimming. One thing I really like is that they come with four types of ear cushions so that they are compatible and comfortable with any size of ear. They are not completely wireless, but the cords that connect the headphones have been reinforced to increase their durability and resistance. They can withstand underwater up to 3 meters for as long as you want. The audio quality is very good. Also, they have slight noise isolation due to the shape of the headphones. Among pros, they have great audio quality, low frequencies, comfy design. On the downside, we can see that it is a bit pricey.
FX-Sport VRX
They are part of my list because they have a different design than usual; in fact, they are supra-aural headphones, meaning that they cover the ear and but will not fit inside. They are very comfortable and versatile and are used by several professional swimmers. They have an internal memory of 8 GB, which allows the user to load around 2,000 songs. They offer the ability to adjust the bass and treble to meet the listener's acoustic needs. They offer excellent audio quality above and below the water, plus they have added an additional amplifier that increases the depth of the low frequencies.
Among some other considerable models and brands, you can consider Finis Duo, Sony NW-WS413, Syryn MP3, H20 + Audio Boost, and Bragi Dash Pro. As you look for the options, you will find a number of options with various ranges of prices and features. I do recommend that you go through reviews before you make the final choice. For an exhaustive list of the best waterproof headphones, please pay a visit to YourSwimLog.
One of the most important advantages of waterproof headphones, in my opinion, is that you can listen to your music even when you are in the pool, which will help you focus and give your best. As we have come to the conclusion of this guide, I want to remind you of one last thing that you should choose the headphones that best suit your use requirements.