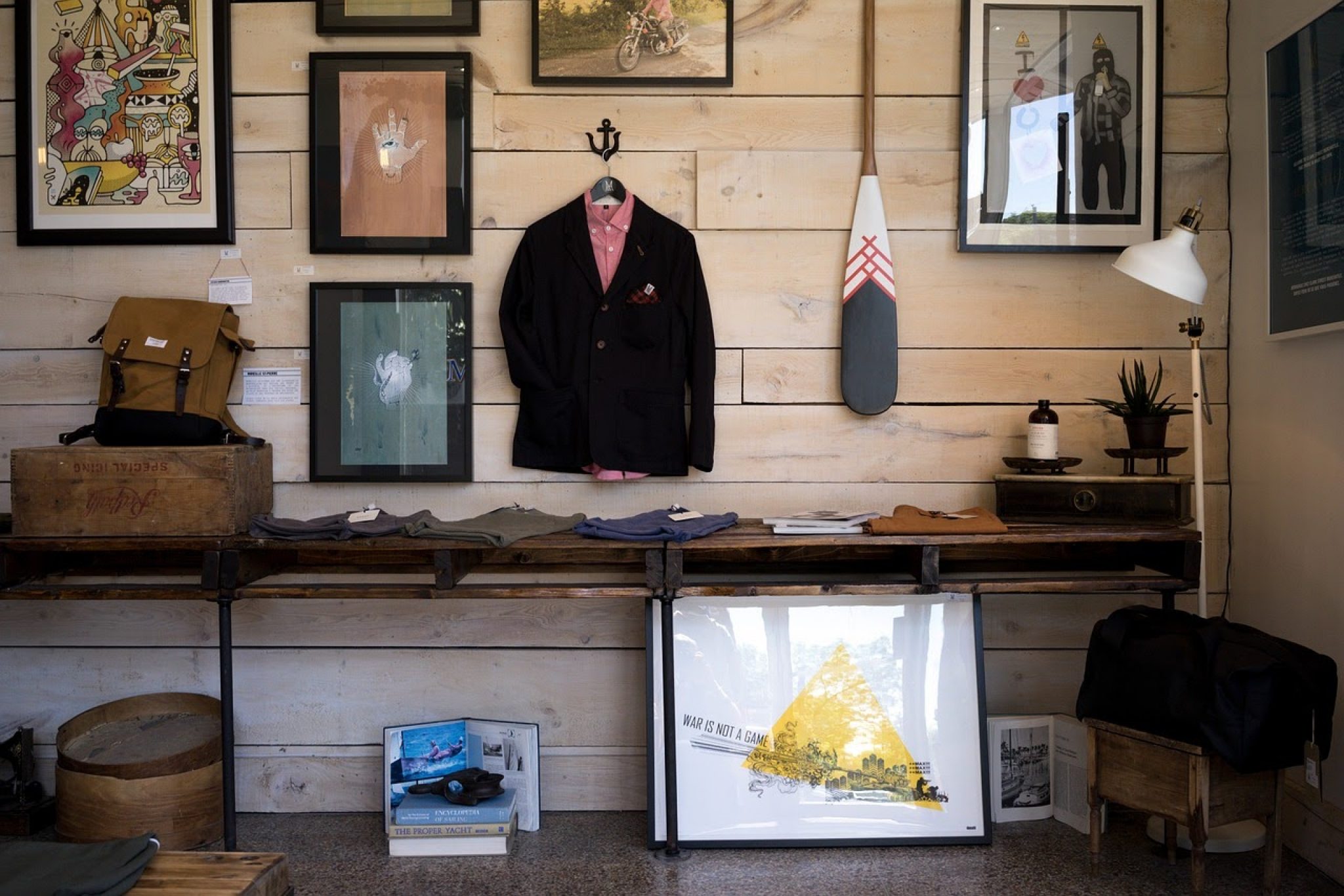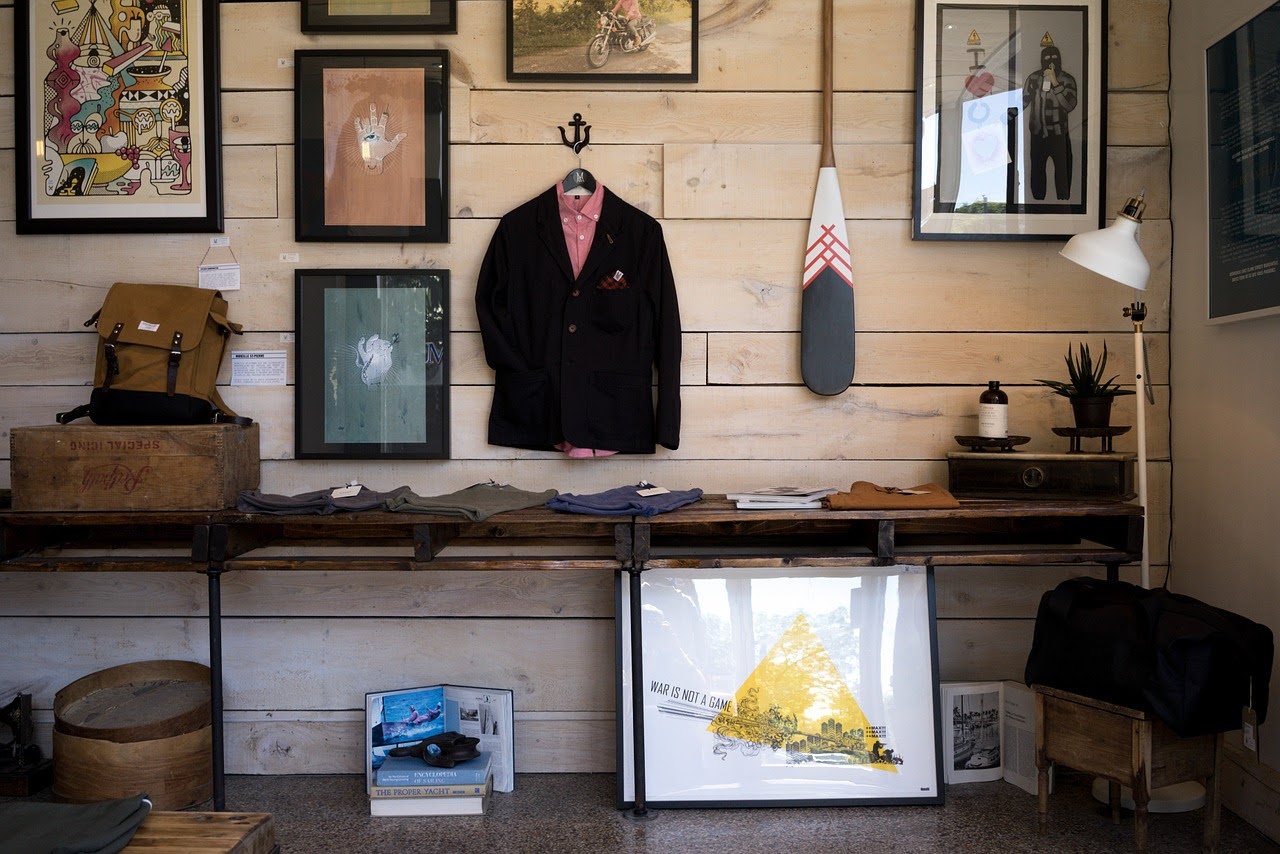 The sharing economy, on-demand services, and marketplaces are a great combination for both startup initiators and potential clients. Plus, mobile apps and new trending technologies make it possible to give users the experience they really want. In this article, we decided to figure out how to build a marketplace website step by step and make your venture really profitable.
What Is a Marketplace Startup?
A marketplace startup means starting a company that will work as a connecting link between buyers and sellers (or service providers and customers). A lot of businesses that were started as e-commerce stores grown into popular marketplaces, like Amazon, for example.
Compared to the e-commerce store business model, marketplace startups are less risky and imply less responsibility of the creator. In the case of a marketplace, you are not responsible for the quality of goods or services directly, but still are responsible for attracting only reliable sellers to your website.
As for the technical way to build a marketplace app, it doesn't differ much from building an eCommerce store in terms of design, features, and price. The main difference is still in the business model you are using. Let's discover its advantages in more detail.
Marketplaces Popularity and Benefits for Startup Initiators
Your idea to build a marketplace app is promising because of the three main factors.
Marketplaces are popular.
Marketplaces are beneficial for sellers and buyers.
Marketplaces are less risky and costly for the creator.
The three leading marketplaces in the world are Amazon, PayPal Mall, and eBay. However, there are also a lot of niche-specific marketplaces that are aiming at satisfying users' needs on-demand. The on-demand economy is growing rapidly according to the Harvard Business Review, and there are still a lot of niches you may occupy – for example, delivery, freelance, health and beauty services, transportation, logistics, and others. As for the benefits for sellers and buyers, they are also quite obvious.
The sellers are getting rid of the need to create their own online stores but may use a marketplace platform to sell their goods and services instead.
The buyers are becoming able to choose from the wide range of suppliers and find the best deals plus being guided by real reviews from the previous customers.
As for the benefits for the marketplace apps creators, the main one is that there is no need to look for a unique and demanded good or attract additional resources to provide some services. This means less responsibility and costs. As we have said, a marketplace works as an intermediary between two parties to the deal.
How to Start a Marketplace Startup?
Start from reading a comprehensive whitepaper on how to build a marketplace website. And here are you actionable steps to its development.
Find a niche
As we have said, marketplaces are quite popular but it is still possible to find a free niche to offer users your way of solving their problem. Surely, you need to make comprehensive research getting started with the problem you are going to solve.
Research the market and competitors
There is no sense in competing with global giants. They have already bitten a large share of the market. Som insted of competing with them and repeating their ideas, you should come up with your own and research a niche taking niche-specific competitors into account first. To do it, use the well-known economic research methodologies such as PEST, SWOT, Five Forces, and others.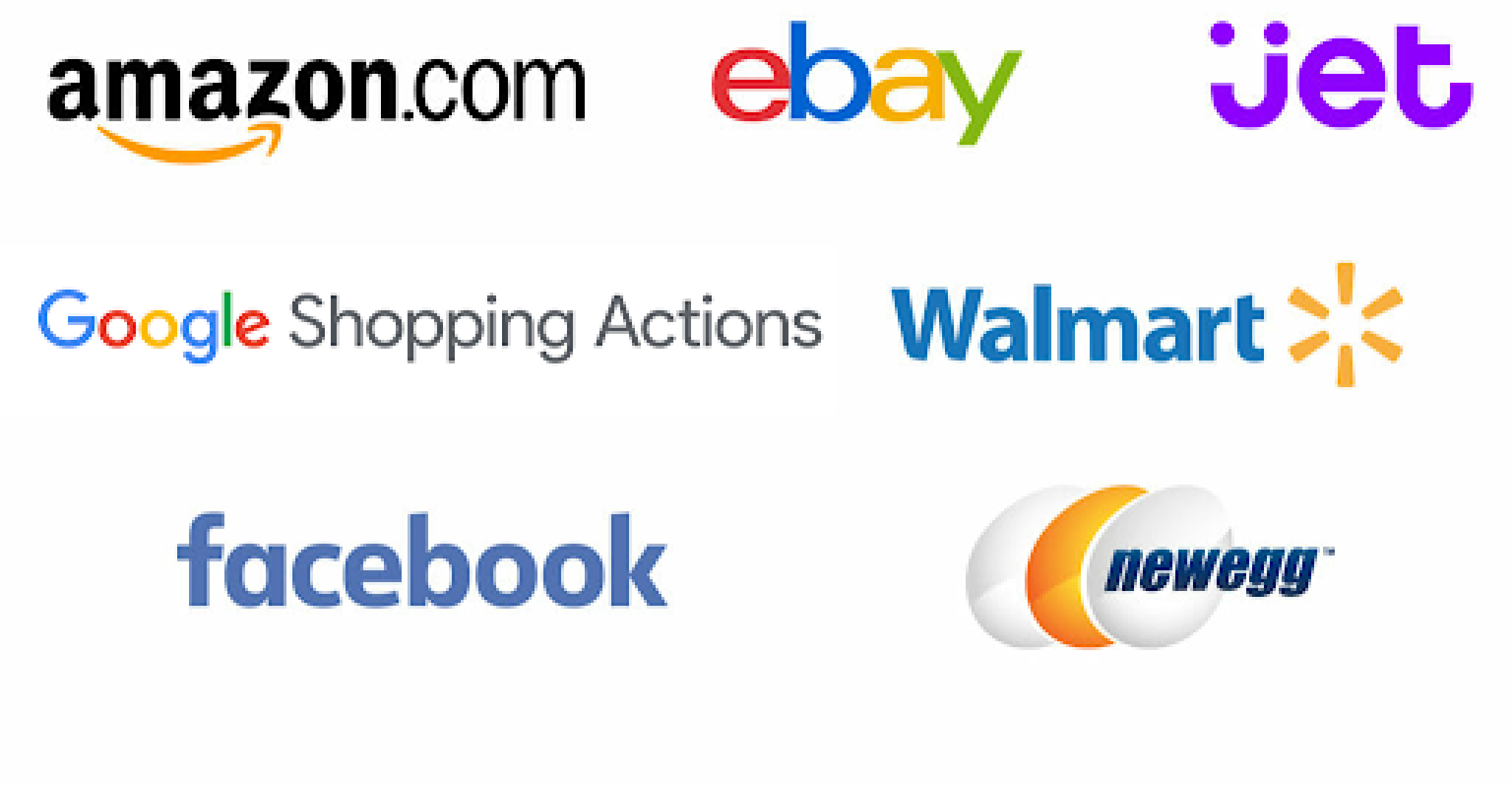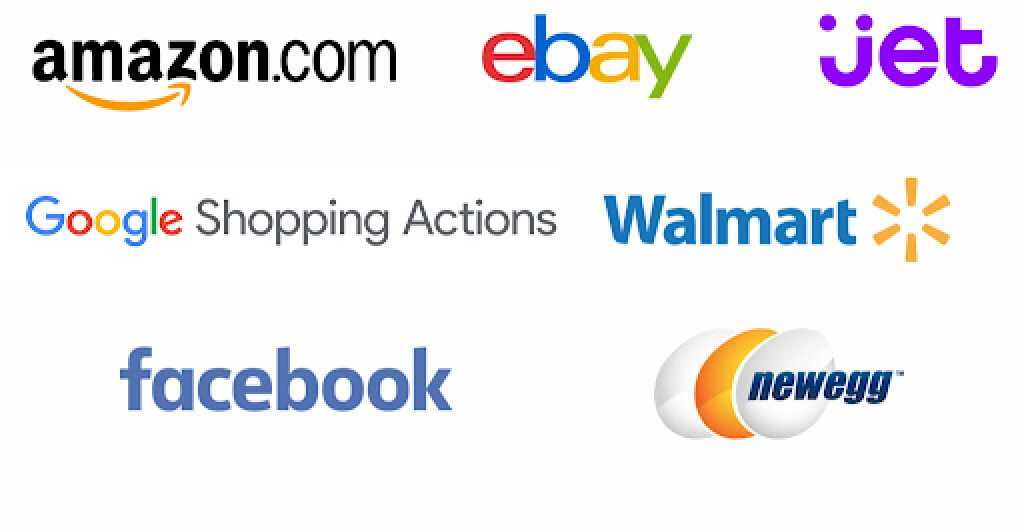 Validate the idea
The market research will help you to validate or vice versa, abandon your initial idea.
According to the research published by the International Journal of Academic Research in Economics and Management Sciences, "Market research allows a company to discover who their target market is and what these consumers think about a product or service before it becomes available to the public".
Idea validation is one of the core concepts of LEAN development methodology. According to it, you should check, prove and validate any idea that comes to your mind, and start investment and development only when you are completely sure that the idea is promising and fits the customers' expectations.
Think about the technical realization
You may build a marketplace website or mobile app, or even both -everything will depend on the specific of the target audience that should be already researched at once of the first stages of a startup launch. What is more, in the case of a marketplace mobile application development, you should clearly decide which operating system to focus on.
Probably, you may need to create a native solution for both Android and iOS. Native apps are best for proving top-notch user experience, however, they are the most expensive solutions. There are also alternatives to build a marketplace app in the form of a cross-platform or progressive web app. They are less costly but still able to offer a close-to-native usage experience.
List the necessary features and make the first prototype
After the decision about the website or app is made, you should create the first prototype and list the features that will be realized in your MVP. Further, an MVP should be tested by the real audience, you should gather feedback and make the improvements accordingly.
Decide on the monetization strategy
As for marketplace monetization strategy, you may earn by getting a fee from each deal on your platform (like Booking does), ask sellers to pay for their listings (like eBay) or make money with the help of advertising and make your marketplace free to use for both parties.
Find a way to protect your users' data and prevent fraud
Surely, the personal and financial data of your users should be protected. The best way is to embed an e-commerce fraud detection system powered by AI and ML and prevent any fraudulent attempts in real-time.
Consult with a reliable vendor
The marketplace development will be promising only with strategical thinking and a strong support of a tech-savvy vendor. Try to find the development company with suitable experience and expertise to support you at each of the stages of your startup.
How Much Does It Cost to Build a Website Marketplace?
The price to buid a marketplace website is always individual. It will be based on the complexity of the design and the features set. The infographics below clearly show the approximate cost of this solution. However, your vendor will be able to make more realistic time and money estimates taking into account the specifics of your project and your vision of the future app.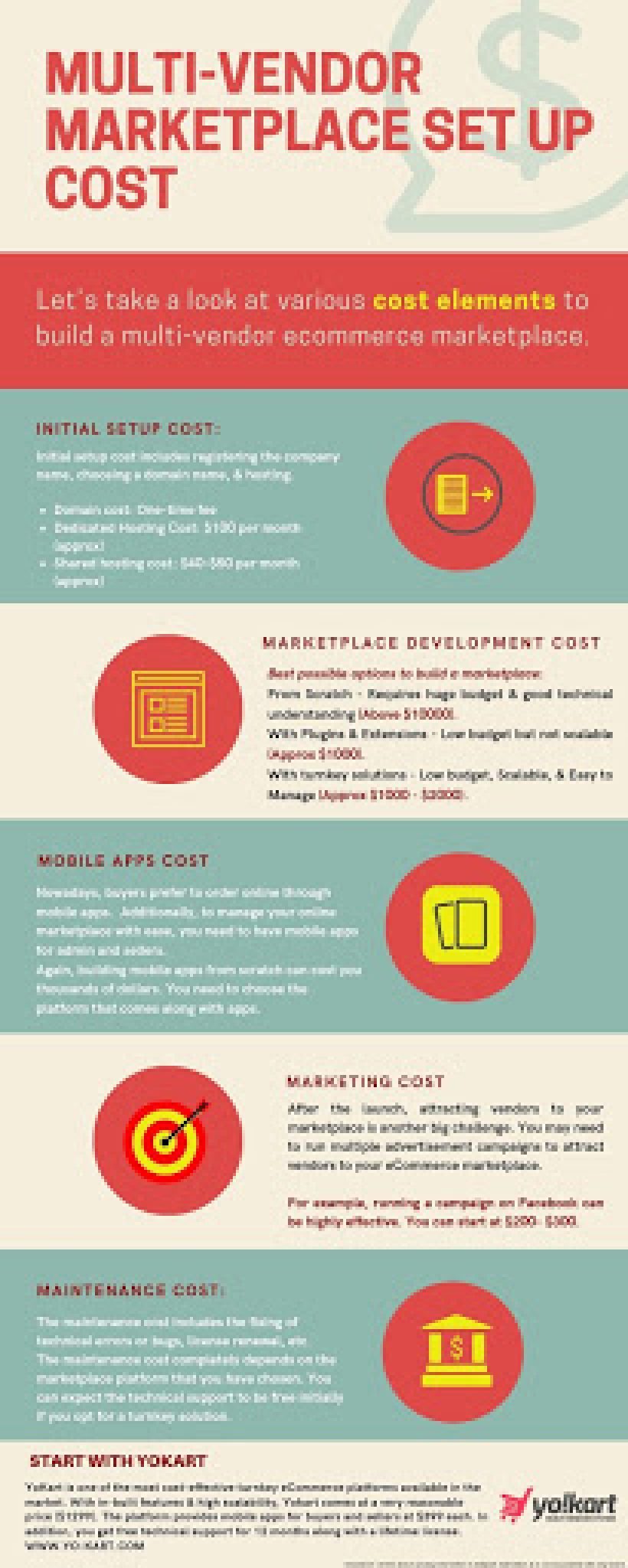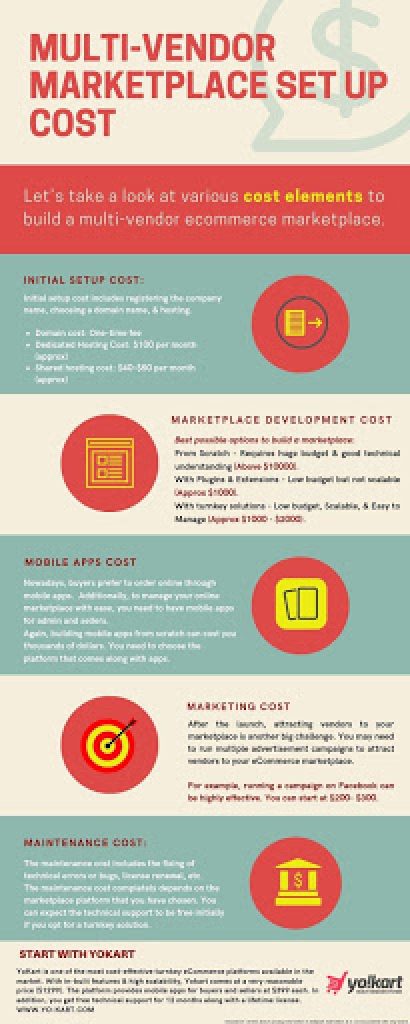 In any case, you should start from the development of the core features to launch and test the first MVP. Here is the list of the must-have features. 
| | |
| --- | --- |
| Buyers and sellers profile | These are the places where the interaction on a marketplace begins.  |
| Shopping cart | This is a must-have element since it will be impossible to finalize the deal without a shopping cart and an order form.  |
| Catalogs and listings | They are necessary to offer users the goods or services to choose from.  |
| Reviews and feedback form | Reviews are crucial for marketplaces since most of the customers are carefully reading and comparing them before making the first purchase.  |
| Analytics dashboard | Analytical insights already available in the MVP will allow you to come up with a well-thought strategy for futher development and promotion.  |
How to Buid a Marketplace Avoiding Crucial Mistakes
It is not enough to know how to buid a marketplace app right – it is also crucial to have an idea of the mistakes you should avoid. Here are the main ones.
No possibility of a comprehensive goods description. Users should always have all the necessary information about the good or service right in front of their eyes.
No feedback form. Feedback form is a must-have feature to honestly form the rating of each seller on your marketplace.
No quality assurance for sellers and their goods. There are different QA strategies for marketplaces. For example, you may decide to block the profiles of sellers whose ratings are lower than 3,5.
No multilingual support. If you want your marketplace to operate on a global level, it is always better to have multilingual and multicurrency versions of your website to offer even more pleasant experience to your users.
No marketing strategy developed in advance. You should decide on the ways to market your app before its development and never lose sight of this strategy.
Conclusion
Building a marketplace from scratch will be challenging. However, the task becomes easier if you have a clear strategy in mind, follow LEAN development methodology, and have a 24/7 support of a reliable development company.