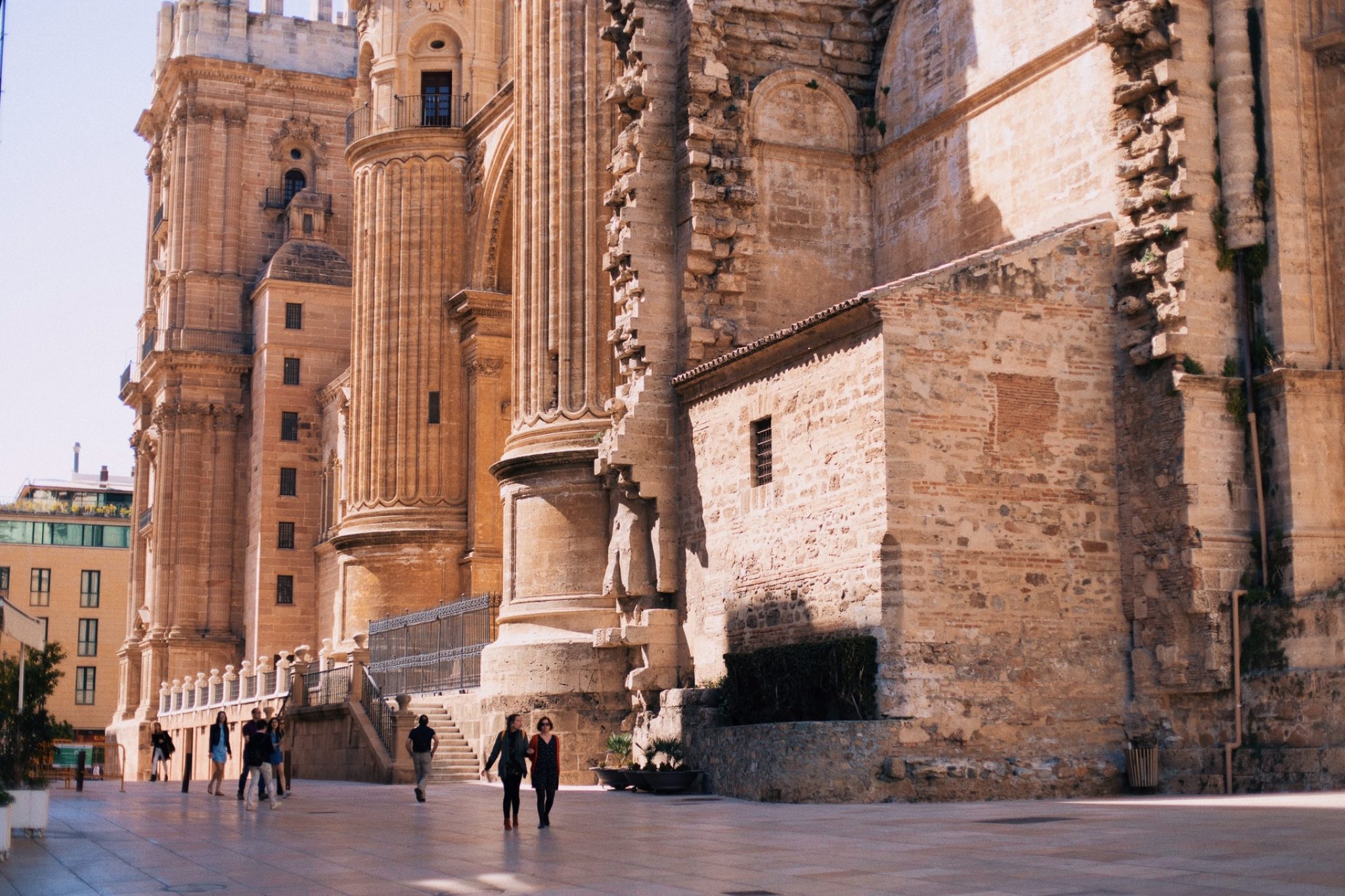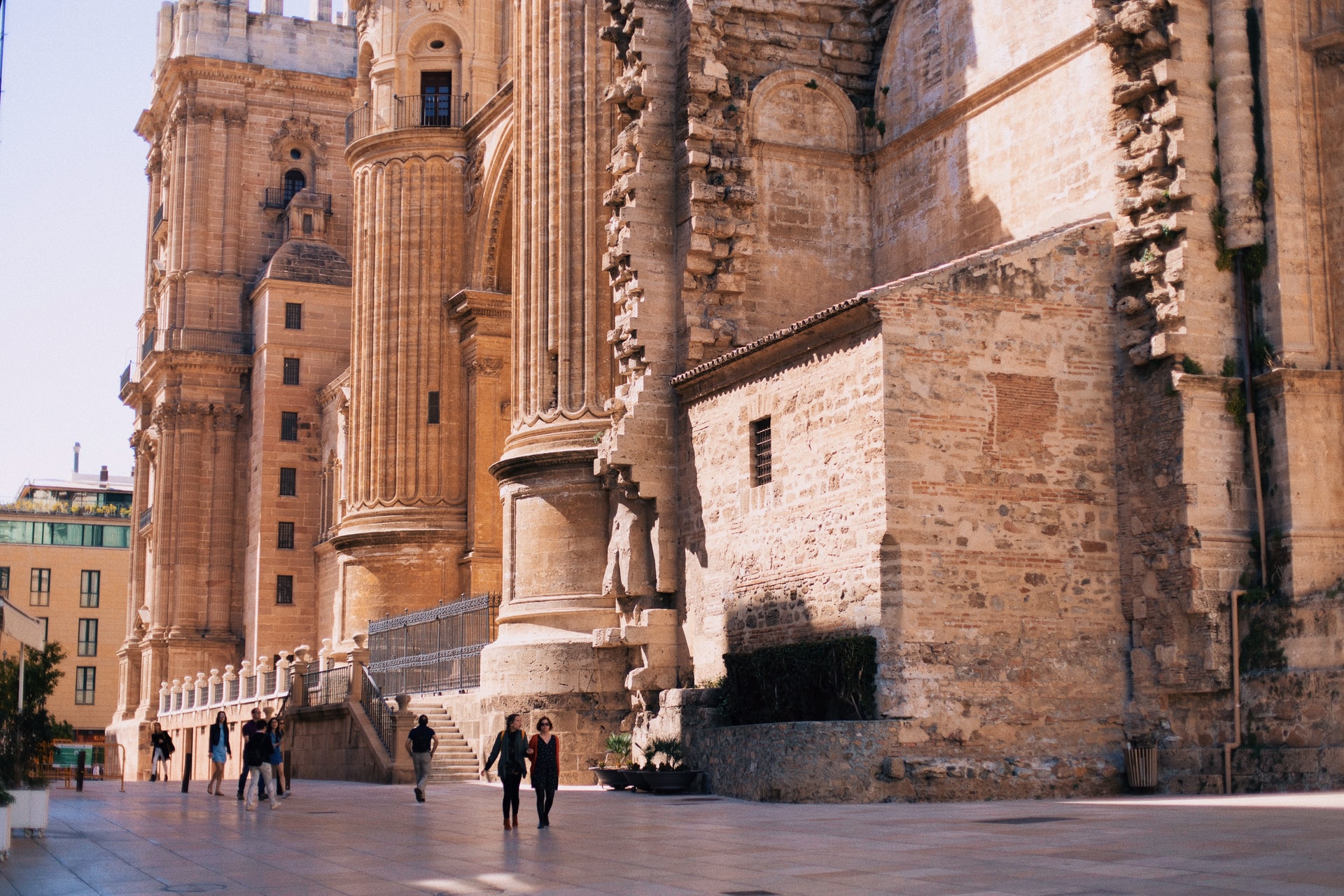 Do you want to enjoy your trip to Spain without the masses of people brushing your shoulders everywhere you turn? Completely understandable! And doable! There are plenty of less-known places to hide and spend some time relaxing by yourself. So, we will help you pick them. Here are the top 10 hidden locations to escape the crowds in Spain.
1. Almeria
One of the hidden gems on Andalusia, Almeria is the perfect place for you to get some quiet time without throngs of people. Tucked away on the southeast corner of Spain's Mediterranean coast, this city is everything you would expect from a relaxing holiday location and more! You can spend some time at the Playa de Los Genoveses beach or visit the Cabo de Gata-Nijar Natural Park – the biggest protected nature reserve in these lands. Did you know that Almera is also home to the only desert in Europe? Unfortunately, the Tabernas desert is also the reason why the city is the driest place on the continent, so you will have to stay hydrated!
2. La Palma
La Palma is the most dramatic and also the greenest island in the Canaries, but certainly not the most overcrowded, so you will find your stay here restful! Superb cuisine and friendly islanders will keep you in a good mood throughout your holidays here, and that is the first thing you should know! The island is the perfect choice for travelers who prefer walking – here you can hike through dense forests or follow the trail to see the string of volcanoes. Visit La Palma to enjoy all these natural attractions!
3. Malaga
The title might be well-known to you, but do not worry, you will escape the crowds here. You will have a great time lying on the beaches or roaming around the Old Town, but the main jewel of Malaga is Camino del Rey, otherwise known as the King's Walk. This is a unique walkway in El Chorro and probably the most exciting hike you will ever experience. With 3 km in length and 100 m high, you will have all the time in the world to get pleasantly scared, determined, relaxed, and then scared again. It will be a whole experience, all the while overlooking stunning landscapes on the side.
4. Catalonia
Usually, Catalonia is quite touristy, but there are some great, hidden places for you to avoid them! One of them is Calella de Palafrugell, a lovely holiday resort and fishing village near the region of Palafrugell. While most people head to the largest and most popular beaches, you can enjoy the less noisy one right here. You could also hike to the clifftops of Catalonia – there is nothing more mind-clearing than a good walk in nature.
5. Girona
Another one for Catalonia! Girona is often described as the less-known, less-crowded, smaller Barcelona. Sounds great, right? Make sure to walk the narrow winding city streets and admire one of the best-preserved Jewish Quarters in the world! Girona was home to Jews from 982 to 1492 and left an impressive imprint on the city. For better views, walk on the medieval walls that span the eastern border of the Old Town of Girona.
6. Menorca
Being the least crowded of the Balearic Islands, Menorca is a great choice for families and people looking to escape the noise and all-night partying like in Ibiza or Mallorca. There are many attractive hotels for you to stay in and a handful of things to do! We suggest renting a car and just going exploring. You will not even need a thorough plan – everywhere you go, you will see picturesque cobbled streets and impressive whitewashed facades. Menorca's natural landscapes are also a feast for the eyes – pretty colorful flowers and pine trees on every corner.
7. Navarra
Quite different from all the other listed cities, Navarra is settled in the north of Spain and is an excellent destination for travelers who find interest in geological structures and underground marvels. For example, take a trip to Mendukilo cave to see tall stalagmites up close. Afterward, make sure to hop into one of Navarra's pubs to try the famous Basque cider – a signature drink in this region!
Click on spanishtrains.com to find comfortable ways for traveling!
8. Lugo
Lugo province on the northwestern coast of Spain is famous for its tasty food and charming scenery. Here you can find dramatic rock formations surrounded by a long stretch of sand, formed so perfectly that it resembles Gothic cathedral styles. These natural landscapes mix perfectly with vibrant plazas and vineyards. Make sure to spend some time exploring the Old Town and the Roman walls that are still intact.
9. Formentera
The smallest and more southerly of the Balearic Islands, Formentera is a little more well-known, but do not let that scare you away! It is still a great choice to escape masses of tourists. It has a very chill vibe and is way less frantic than, for example, Ibiza. Formentera is first and foremost a place for people who love vast beaches and all things water. Indulge in diving with instructors and enjoy the quietness of the underwater. Many of the rural landscapes in the island are usually empty in the summer as everyone assembles in Ibiza.
10. Aragon
The former Kingdom of Aragon looks like the perfect place to film some historical drama. Surrounded by lush forests, Aragon has not lost its appearance as a medieval kingdom. Apparently, even Pablo Picasso loved this city and used to spend some needed free time here. And you can do the same! Apart from touring remnants from medieval times, you can compare the establishments of both Reinnesance and Roman styles.
Hopefully, we helped you with your task of finding quieter, more remote cities in Spain. All that is left now is squeezing them into your itinerary and getting ready for a fulfilling and relaxing holiday in one of the most beautiful countries in the world.