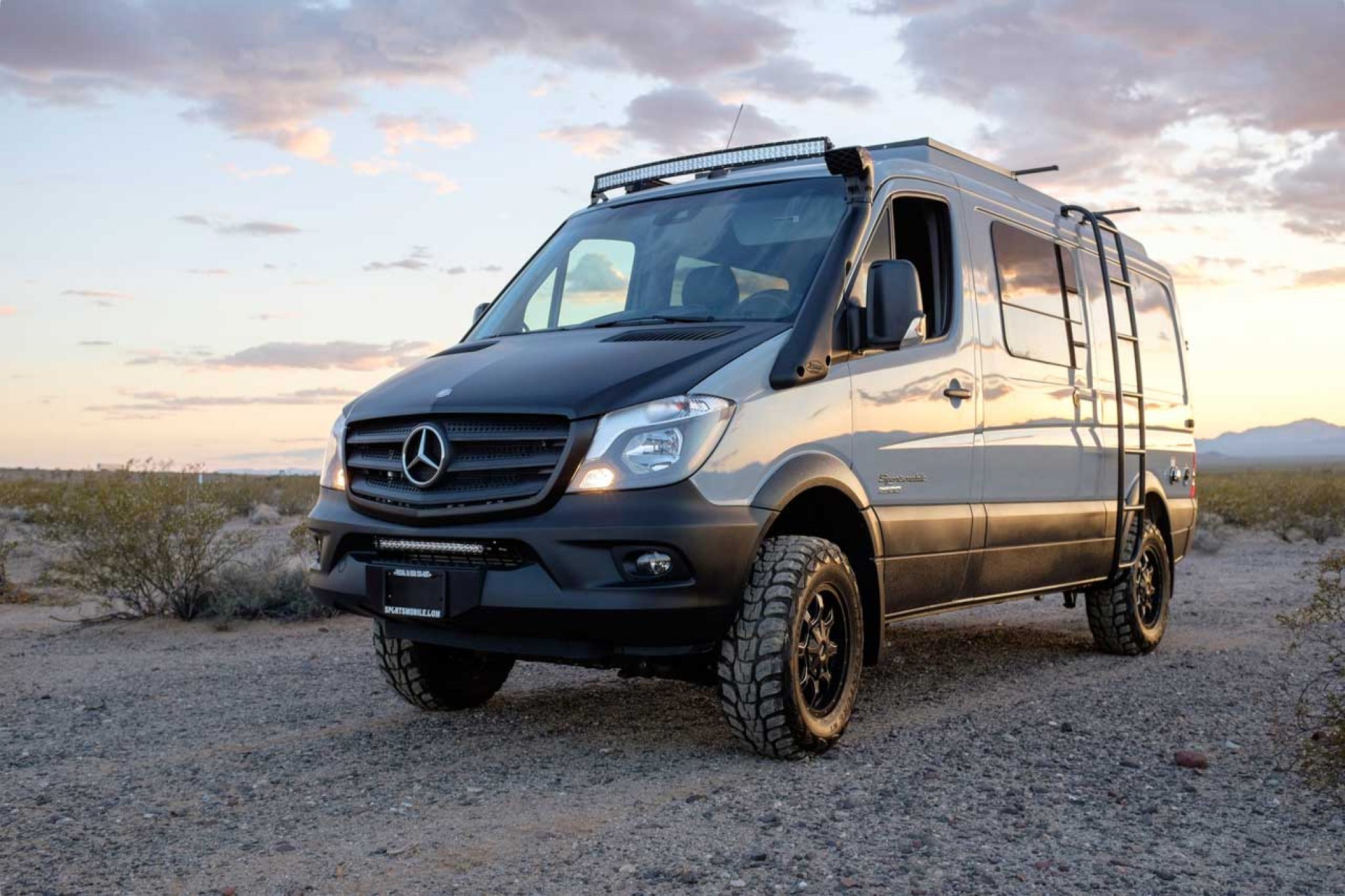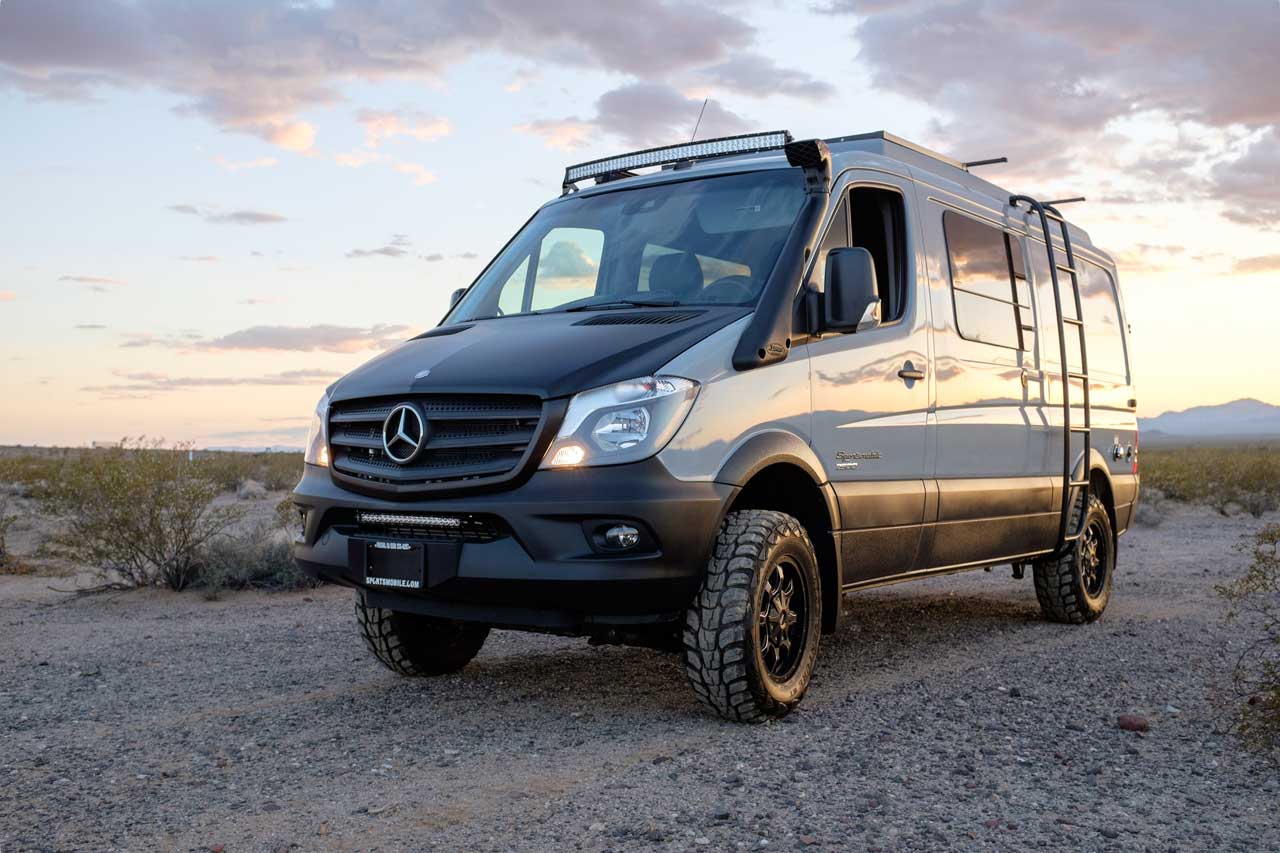 Vans occupy an essential place in the vehicle market. Because of their utility and ability to carry both passengers and cargo, many people opt for them rather than SUVs, crossovers, or even minivans. On the inside, most of them offer top flexibility, while the fuel economy makes them quite attractive. You can quickly get used to their power and what they offer, that it's hard to change to some other type of vehicle. In case you own a business or a company that includes a lot of transporting, you are going to enjoy our list of best 4×4 vans in 2023.
Now, you won't have any issues with the quality we presented here for you, but the price for some of the models can be steep. The reason is that we decided to list only the best of the best. If you can't afford this model, you can always visit this website and find yourself a used vehicle for a fairer price. Whatever you decided, you should know that the best vans in the world are made by Ford and Mercedes-Benz, respectively. Let's waste no more time and move on to our first pick.
1. Mercedes-Benz Sprinter
You can't argue about this one. Sprinter can be considered the king of the jungle. In its domain, this van is without precedent. It's equally adept for both passengers and cargo, and you can't tell in which segment it fairs better. The latest model that came out this year is quite a chameleon. You can pick from various wheelbases and body styles to serve your needs the best. If you want exact data, there are ten passenger variations, while in the cargo units, there's twenty-one.
We call it the king of the full-size van segment because it's the only model that comes with a four-wheel drive. Because of this, some people even go off-road with it, as it can overcome many obstacles and cold, rainy, and snowy weather. Under the bonnet, you'll find two options; one being a very potent V-6 Diesel capable of 325 lb-ft of torque. The top-tier and the most abundant option at the same time comes with a dual rear axle, which improves its hauling capabilities. This model starts at $35,690.
2. Ford Transit
Another option fully capable of completing every task is Ford Transit. If you don't believe us, please try it yourself. You'll be thrilled with driver-assistance features it offers, all available for safer driving. This model can serve as a crew van, passenger one, and a cargo van. Transit is famed for its handling, which makes it ideal for inexperienced drivers. The cabin is isolated rather well, so you'll be safe from road noise, and most sounds you can hear while you're on the road.
Every driver can satisfy its needs with this Ford model, as it comes in a plethora of combinations. In terms of payload, it's below the Mercedes-Benz Sprinter, but in terms of price, it fares better. The cost part is in regard to only the Mercedes model, as it's much more expensive than some of the other competitors. Regardless of the price, with Transit, you get a product of the highest quality, which is worth every penny. This model starts at $32,330.
3. Ford Transit Connect
This model is another variation of the Transit mentioned above, but it deserves its place on this list. Ford Transit Connect is famed for its ability to haul more massive amounts of goods in its cargo space. Most people who use it claim that it's better than some of the pickup trucks available on the market. The latest version, 2023 Connect, will have high sales numbers at the end of the year, as it offers excellent performance and ability, but it's much cheaper than its pickup counterparts.
Connect offers up to seven-passenger seats, of which almost all can be folded, or entirely taken out in order to create cargo space. It's great in traffic, as its four-cylinder engine gives it high potency and maneuverability in close areas. At its base option, it comes almost entirely naked, but you can fill it up with infotainment features, and driver-assistance perks of your choosing, for a better price. Because of this, Connect is a model for people who are only starting their business, as they can get a great van for a fair price. With all of its strengths and flaws, Ford Connect is worth its starting price of $25,570.
4. Mercedes-Benz Metris
You'll notice our list only has Mercedes-Benz and Ford models. The reason is simple; they are at the summit of their respected segment. Metris is another Benz model, which slots somewhere in between small and mid-size vans. It also comes as passenger and cargo options, and in both of them, it can get you the job done. With its size, it is ideal for work in crowded cities. For those in the line of work that needs city towing and hauling, this model will thrill them with its towing and payload capability.
Mercedes-Benz made strides in this segment with this model, which comfortably sits at the top of it. The one thing you won't be thrilled with is the price. It's hefty by itself, not for what it offers. Similar vans such as Ford Transit Connect and Nissan NV200 are quite cheaper. Under the hood, you'll find a 2.0-liter four-cylinder power-plant can produce 208 hp and 258 square pounds of torque. But, for what it's worth, you'll get a van of amazing utility and power for $32,585.
Conclusion
As we already said, if you want a top-notch van, look for Ford's and Mercedes's. This way, you'll lower the chances of buying the wrong vehicle. This list showed you top of the line vans that can satisfy anyone's needs and desires that they can possibly have from a van. If you are prepared to invest north of $30,000 for a van, one of these four listed above should be your choice. Think no further, one of Transit, Sprinter, Connect, or Metris should be your next van.