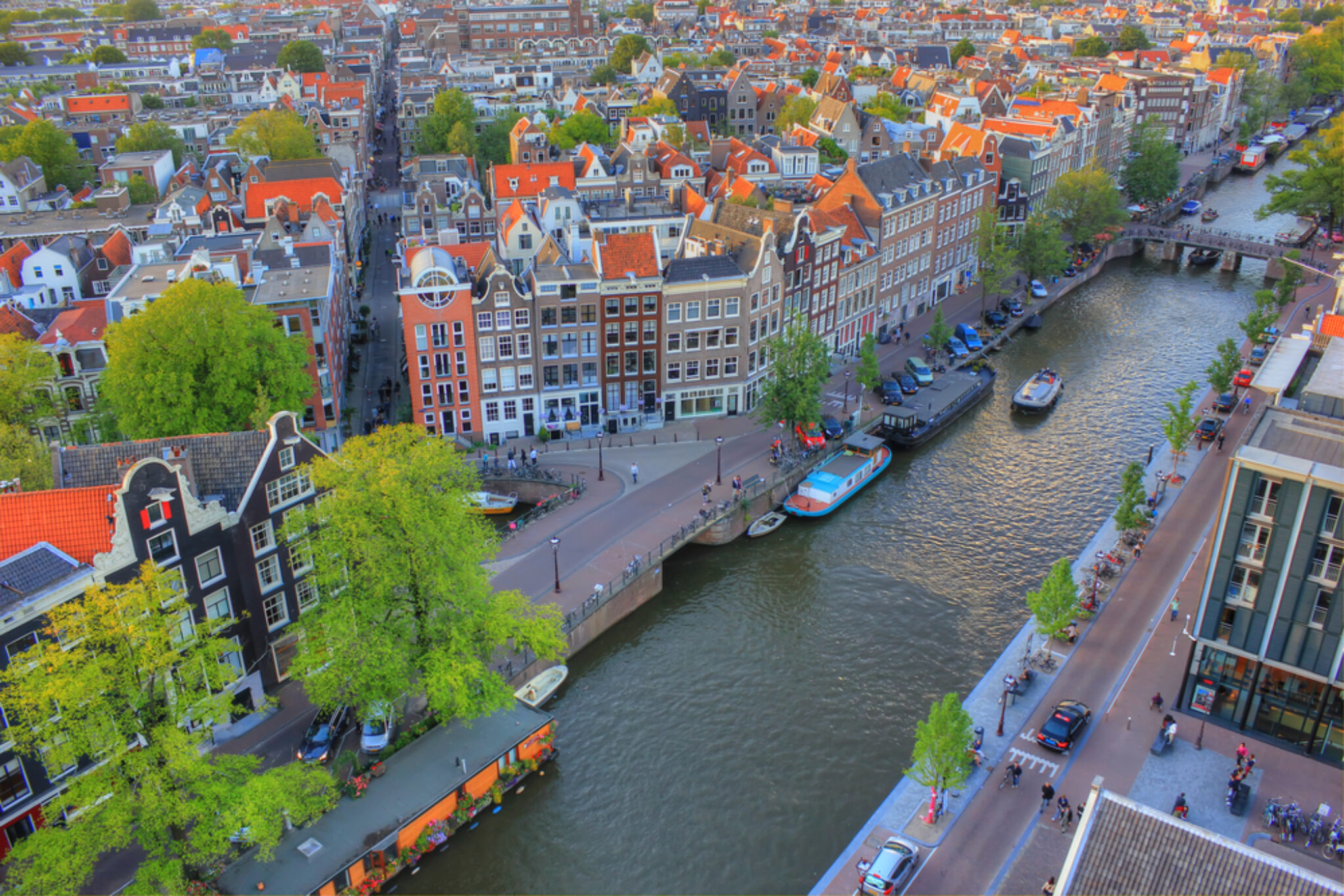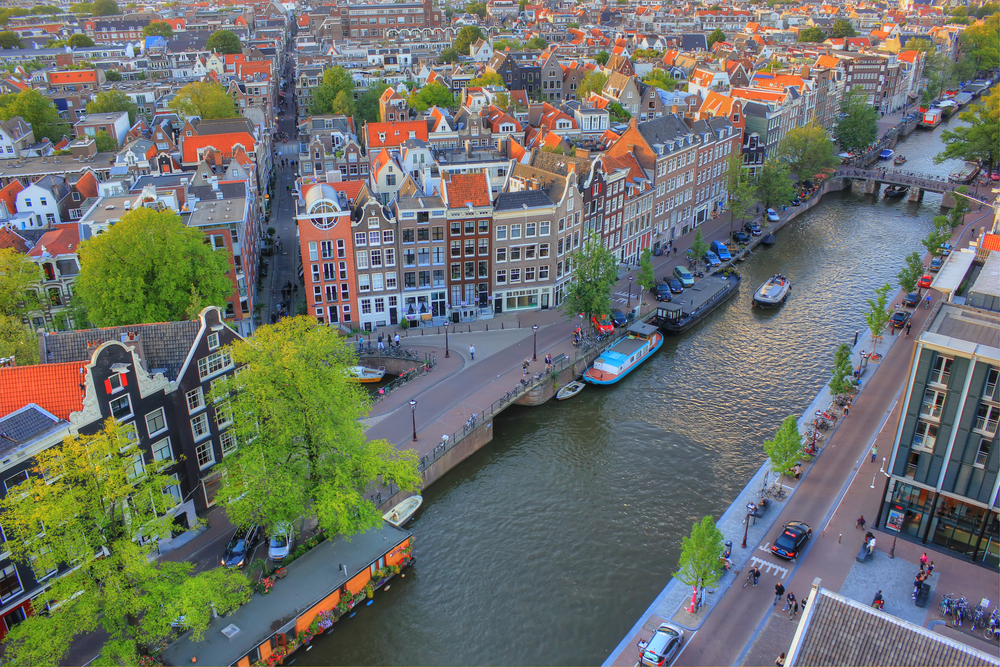 Most people that come to the Netherlands for the first time are tempted to head straight to one of the major cities. If you are thinking the same, we suggest you stop for a second and read this article before you make that decision! Even though major cities are attractive because they are bursting with culture and nightlife, you should be aware of the fact that it is also that they are one of the most expensive and crowded cities in the world. Therefore, think about whether this will suit your personal life.
Amersfoort is such a beautiful city with a rich history that is worth seeing and exploring. The surroundings are natural, so you will enjoy the beautiful landscapes and fresh air throughout the whole time. However, for all those people that are considering moving here and settling down, we have to tell you that this city also offers affordable housing.
Taking all these into account, Amersfoort is one attractive option for people seeking a quieter and more cost-effective alternative to bigger cities. If you are struggling to make the decision and you are considering finding a more affordable and peaceful place to settle down and call it your new home in the Netherlands, Amersfoort could be the perfect option for you.
Amersfoort Is for All Those People That Are Looking for Peace and Quiet for a New Chapter of Their Life
Living in Amersfoort provides a perfect balance between city and countryside living. It is a peaceful and clean city with plenty of options for dining out and shopping. Therefore you can enjoy peace and quiet when you want to relax, but also, every time you are ready for fun out and entertainment, Amersooft will get you covered. There is everything you can possibly ask for in one space.
Great accommodation options in Amersfoort
One of the main reasons why people choose Amersfoort as their home is because of the more affordable housing. Nowadays, it's challenging to find a place to rent or buy for a reasonable price almost everywhere, but Amersfoort has more affordable options compared to its nearby areas.
The average cost of a house in Amersfoort was roughly 416,000 euros, which is lower compared to Utrecht's 470,000 euros and Amsterdam's 570,000 euros. Amersfoort is ready to welcome you, so click here and rent accommodation for you. Renting a house in Amersfoort is more affordable compared to other cities, making it an attractive option for those looking to escape the noise, traffic, and chaos of larger cities.
Which is the most active city in the Netherlands? – Amersfoort, that's right!
If you enjoy leading an active lifestyle, Amersfoort is an excellent choice for you. According to a recent study by Atlas voor Gemeenten, Amersfoort is the most active city in the Netherlands. The residents of Amersfoort actively participate in sports clubs and enjoy exercising in and around the town. Therefore, if you enjoy adventures and sports, this can perfectly suit your expectations!
There are several fantastic running courses located near the city. Visitors interested in cycling, mountain biking, or walking will love exploring the Soesterduinen and the Utrechtse Heuvelrug.
During hot summer days, locals often cycle to the nearby Henschotermeer for a refreshing swim or try stand-up paddling on the Eem River. If you're lucky to visit in winter, you might even get a chance to go ice skating on the city canals. It doesn't happen often, but when the canals freeze over, Amersfoort looks truly magical.
Do You Desire a Work-Life Balance?
Achieving a great work-life balance is essential for a fulfilling life. The Netherlands is renowned for its emphasis on maintaining a healthy balance between work and personal life. According to research, 0.3% of employees work extended hours, significantly lower than the global average of 10%.
The study also revealed that full-time workers in the Netherlands give more than 60% of their day to personal care and relaxation activities. Dutch individuals maintain a clear distinction between their professional and personal lives, dedicating themselves to work during their contracted hours and disconnecting from it once the day is over. This means that you will have a great job opportunity in Amersfoort and still have plenty of time to enjoy free time and use it to the fullest on your hobbies, entertainment, and for your family and friends.
Amersfoort Provides Complete Privacy and Has a Rich History
Amersfoort is a charming and inviting city with great connectivity and stunning architecture. Its historical city center boasts magnificent architecture and monuments that date back to the Middle Ages, making it a major attraction.
Despite being a beautiful city and a popular day trip destination in the Netherlands, it is not as crowded as nearby Utrecht and Amsterdam. However, living in Amersfoort may feel like residing in a small town where everyone is involved and take care of each other, as it is not a cosmopolitan place.
Inclusive and Welcoming Culture With Friendly People
When you move here, you will see that people in Amersfoort are so welcoming to all foreigners and that they want to include them gladly in their activities and community. This means that if you're settling in the Amersfoort, you'll have so many different opportunities to socialize and make new friends.
Therefore, do not worry whether you will be lonely because there is no chance that can happen. The city boasts a lively social scene, with a summer café culture and various cultural events and festivals all the time throughout the year, so you will have something to enjoy whenever you want.
Many People Speak English
If you are speaking English, you will not have any trouble communicating while you learn the language because many people are speaking it as well. In fact, many service providers, such as mobile phone companies and banks, offer their services in English, which can be incredibly helpful.
High-Quality Education
In general, education in the Netherlands is of exceptional quality, whether it is in public or private schools. More than 80% of the adult population has accomplished secondary school education, and around one-third of them hold a university degree, which is higher than the global average. The Dutch curriculum is strategically designed to aid students in planning for their future and accomplishing their career aspirations. For foreign students, some schools offer supplementary support, such as immersion classes, which are led by expert teachers in smaller groups to help students learn the language.
It Is So Easy to Get Around
Navigating through The Netherlands is a breeze due to its compact size. The country boasts of a commendable public transportation system, including trains, trams, buses, and metros. Additionally, cycling is a popular mode of transport among locals, with a well-established cycling culture and dedicated cycle lanes in many towns and cities. This counts for Amersfoort as well. This means that you will not have to worry about whether or not you can navigate the city and go from one place to another.
This Is Not a Place for Everyone
Amersfoort is more for people that are looking for a quiet and convenient location where they can start a new chapter of their life. Even though Amersooft is a great destination for settling down, it is not for people that desire to live in a big city and to be in crowded surroundings with no limited options where they can live a glamorous and luxurious life.