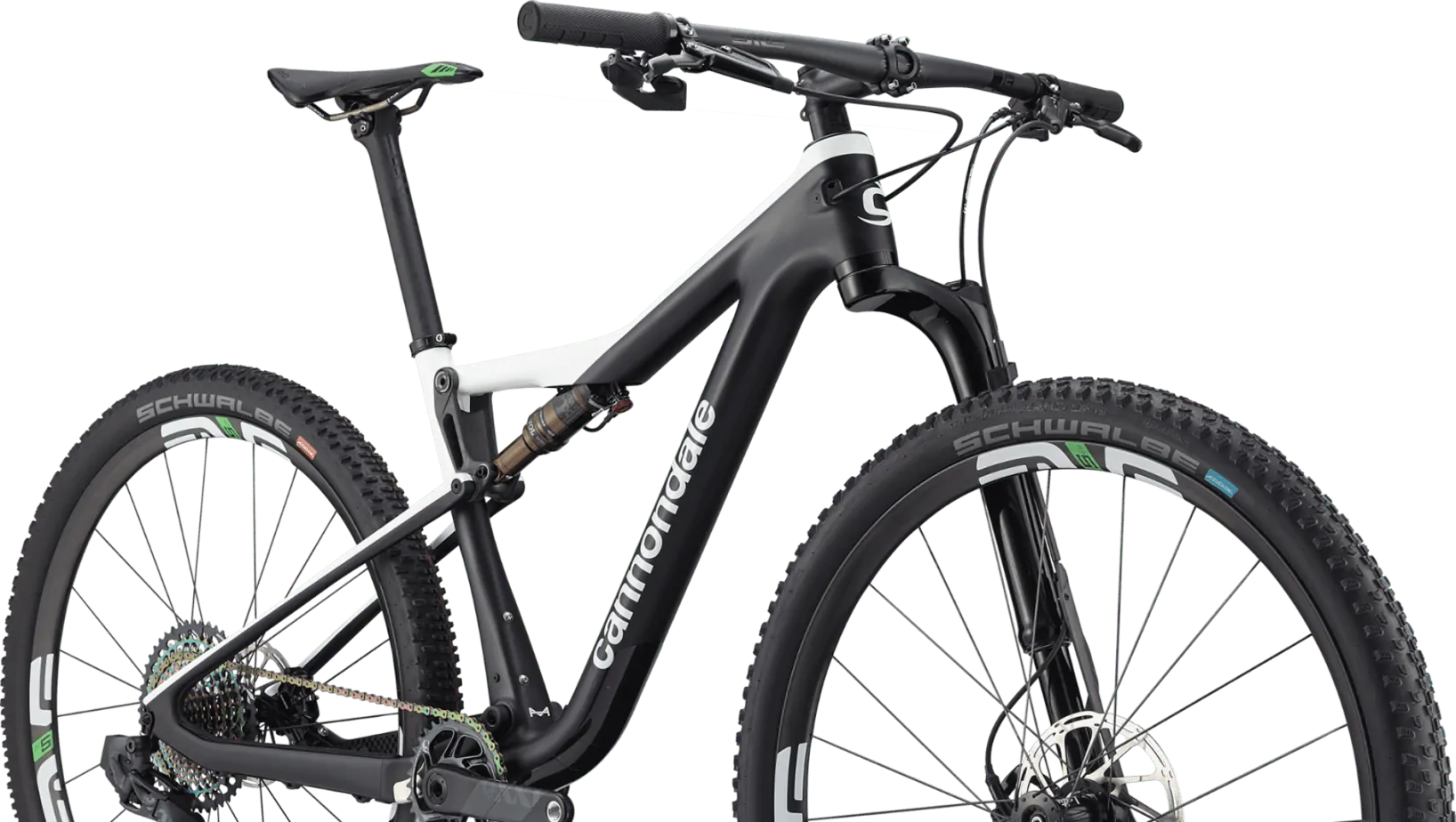 Cannondale has been creating some of the best rides since 1971 for its customers worldwide. The company was one of the first ones to start using aluminum and carbon-fiber for the purpose of creating light-weight but sturdy and tough bikes instead of steel.
With a range of products from mountain bikes, road bikes, active bikes, kid bikes and now even electric bikes, the company has a number of options to choose from. Here we will go through some of the best bikes that Cannondale has produced and take a look at some of their specifications and see why even today these bikes stand out of the crowd.
Cannondale Rush Review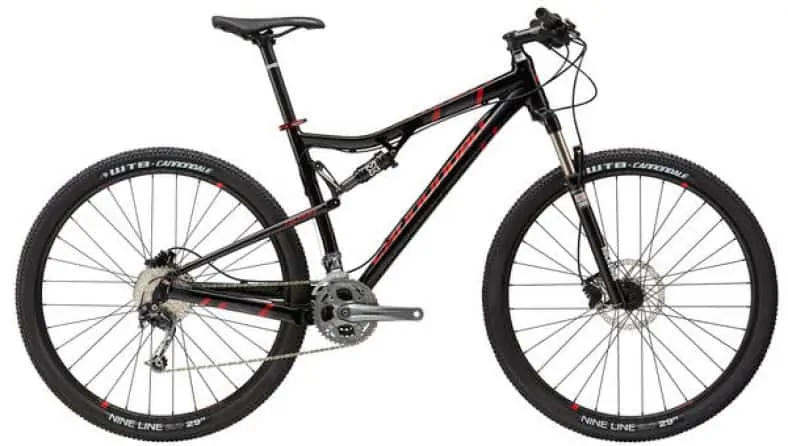 Build to provide speed, good handling and visibility the Cannondale Rush is specially designed to work around in towns, crowded streets and enjoy leisurely rides.
Enabled with Bosch Active Line Plus technology, these bikes are ideal for both adventure and urban riding. They are silent, light yet powerful with absolutely no motor resistance (above 28mph limit).
The Smart Form C2 Alloy enables you to push these bikes for optimum efficiency. It's meticulously designed high-performance tube shapes along with extensive weight saving butting, all provide a seamless ride unlike anything you might have tried before.
The carbon fiber fork in these bikes gives you lightness, durability and stiffness for precise handling without any weight issues. A beautifully designed Remixte unisex frame features a lower top tube to enable easy step-through and great comfort.
Equipped with graphic reflective accents present on the frame and fork of the bike, increase visibility even in very low light conditions.
With the integrated wheel sensor, you can keep track of all activities such as speed, calories burned, distance, etc. The system also reminds you when your bike needs to be serviced and other related information.
Specifications:
Bosch power tube 400Wh e-system battery
Bosch 2a e-system charger
Bosch purion e-system display
Fork
Ballis tec carbon
Out front 55mm offset
1-1/8" to 1/.5" tapered steerer
Post mount disc
Hidden double routing
15×110 mm thru-axle
Frame
Smart Form C2 alloy
Remixte Step-thru
Removable downtube battery
Tapered headtube
Save
Internal cable routing
Post mount disc
Kickstand mount
148×12 mm thru-axle
Motor protection
Lock mount
Headset
Integrated headset
1-1/8 to 1.5"
sealed angular contact bearing
Drive
Shimano HG93 – 9-speed chain
Bosch Gen3, 38T crank
Cannondale fitness pedals
Shimano HG200, 11.36 9-speed rear cogs
Shimano Alivio rear derailleur
Shimano Acera 9-speed shifters
Cannondale wheel sensor
Shimano MT200 hydro disc brake levers
Shimano MT200 hydro disc, 180/180 mm RT 10 rotor brakes
Cannondale locking grips
Cannondale 3, 6061 double-butted handlebar with 20mm rise and 9degree back
Cannondale ergo urban saddle
6061 alloy – 31.6 x 350mm Seatpost
Cannondale 3, 3D forged 6061 alloy – 1-1/8"; 0 degrees
Wheel size – 29
Schwalbe G-one speed performance with race guard and tubeless ready, 29 x 2.35"
35 tire size
DT Swiss Champion spokes
WTB STX i29 TCS tubeless ready rims
Shimano MT400 12 x 148 rear hub
Shimano MT400 15 x 110 front hub
Integrated sealed angular contact bearings 1-1/8" to 1.5"
Cannondale Rush SL
Launched in 2008, the Cannondale Rush SL is definitely a long-haul, high velocity race tool to own. The bike looks great but more than that it performs exceptionally well in any kind of terrain.
It's 1.5" head tube that extends towards the back of the top tube is very efficient in transferring shock directly in line. The carbon front of the bike is stiff and sturdy. With a very stiff frame, the bike gives you an outstanding precise steering feel with extremely good power kick.
The natural tightening of swingarm suspension when under power will boost acceleration, even before you start with stock semi-slick tires.
The complete design with wide bars, steady head angle and low bottom bracket make this a sturdy and solid speed bike.
One of the only dis-advantages or lacunae in the design is the short distance of pedal clearance because of which you have to half-pedal and sometimes tiptoe through rocky terrains.
The best feature of this bike is that when you show it a straight section it will run through and will vanish within seconds into really long distances, which is specifically what it is designed for.
With Rush SL you don't get the famous Cannondale Lefty Fork, but you do get Fox F120 Fork, which is also the top spec RLC Version of Fox. Equipped with Hutchinson Piranha tyres are undoubtedly distance/race rubber.
Specifically designed as a marathon bike, the bike's performance is up to the mark. Because of its stiffness and direct power transfer capabilities, it becomes an exceptional climber and is very stable even at high speeds.
Cannondale Rush 26
The Cannondale Rush 26 is created to provide speed, handling and visibility in towns, crowded streets or when you want to enjoy a leisurely ride. Equipped with some of the best features of Cannondale Rush bikes the Rush 26 pushes the boundaries in terms of reliability and performance.
The new Bosch performance line cruise feature of the bike makes it the most perfect companion for any urban or adventure riding. The bike is silent, light and very powerful with absolutely no motor resistance (above 25 kmph limit).
Specifications:
Shimano HG93 9 –speed chain
Bosch Gen3 38T crank
Cannondale fitness pedals
Shimano Alivio rear derailleur
Shimano Acera 9-speed shifters
Bosch power tube 500Wh e-system battery
Bosch 4a e-system charger
Bosch purion e-system display
Cannondale locking grips
Cannondale 3 riser 6061 alloy, 15mm rise
Cannondale ergo urban
6061 alloy Seatpost
Shimano MT200 hydro disc brake levers
Shimano MT200 hydro disc brakes
Ballis tec carbon fork; 1-1/8" to 1.5" tapered steerer
DT Swiss Champion spokes
Shimano MT400 15×110 front hub
WTB XTX i29 TCS tubeless ready rims
35 tire size
Schwalbe G-one speed performance – race guard tubeless ready tires
Frame constructed of smart form C2 alloy with removable downtube battery
Equipped with tapered headtube, internal cable routing, post mount disc, lock mount and motor protection
Integrated headset – 1-1/8" to 1.5" sealed angular contact bearings
Cannondale Rush Lefty
With one of the best front suspensions, the Cannondale Rush Lefty is a superb double suspension MTB that you can ride. Extremely reliable for cross-country trails and racing.
Because of its lightweight design the bike can be easily handled like a trimmed down racer. With adjustable float rear shock and F120 fork to the dial-in sweet set-up the bike will always give you great control and balance in any terrain.
It's Mavic rims which are wrapped with Kenda tires provide very good traction everywhere. Equipped with Avid Juicy discs and Shimano derailleurs the bike displays extremely good shifting and stopping power no matter what the terrain is.
Specifications:
Cannondale Rush XL Frame
Lefty 110 Headset
Shimano XT Crankset or Bottom Bracket
Shimano SLX-XT Cog/Chain
Cannondale Stem
Shimano SLX Shifters
Avid Juicy 5 Brakes
2015 Cannondale Jekyll
The Cannondale Jekyll bikes are designed to run on different types of challenging trails. It is specifically built to provide good speed, traction along with precise handling.
Its smart Form C1 alloy frame along with the Rock Shox Lyrik select fork are the highlights of this model. To provide you great speed even in difficult terrain the bike is equipped with SRAM NX Eagle 12-speed drivetrain and for greater control or to stop at almost any place it contains Shimano MT500 hydro disc brakes.
The Cannondale Gemini Fox shocks present in the bike provide you two driving modes – hustle and flow. The thru-axle pivot system of this bike provides the perfect connection required between both sides of the swingarm enabling spontaneous response. You don't need anything specific for a twist or flex special tool.
Specifications:
Enduro or All- Mountain – riding type bike
Available sizes – S M L XL
5" wheel size
Construction (frame) aluminium
Frame material – smart formed alloy
Fox Dyad RT2 Rear Shock
160mm fork travel
5 SI headtube diameter
SRAM X7 shifters
36/22 tooth chainrings
KMC X10 10-speed Chain
DT Swiss Champion spokes
Schwalbe Nobby nic performance, tubeless ready 650" x 2.25" tires
WTB Silverado Comp saddle
X-Fusion Hilo dropper Seatpost
Colour options – yellow/grey/black
Producing great bikes for decades, Cannondale has a range of products to choose from. Their experience and expertise is uniquely expressed in all of their products and every single bike coming out from their establishment excels in performance and durability irrespective of terrain conditions.