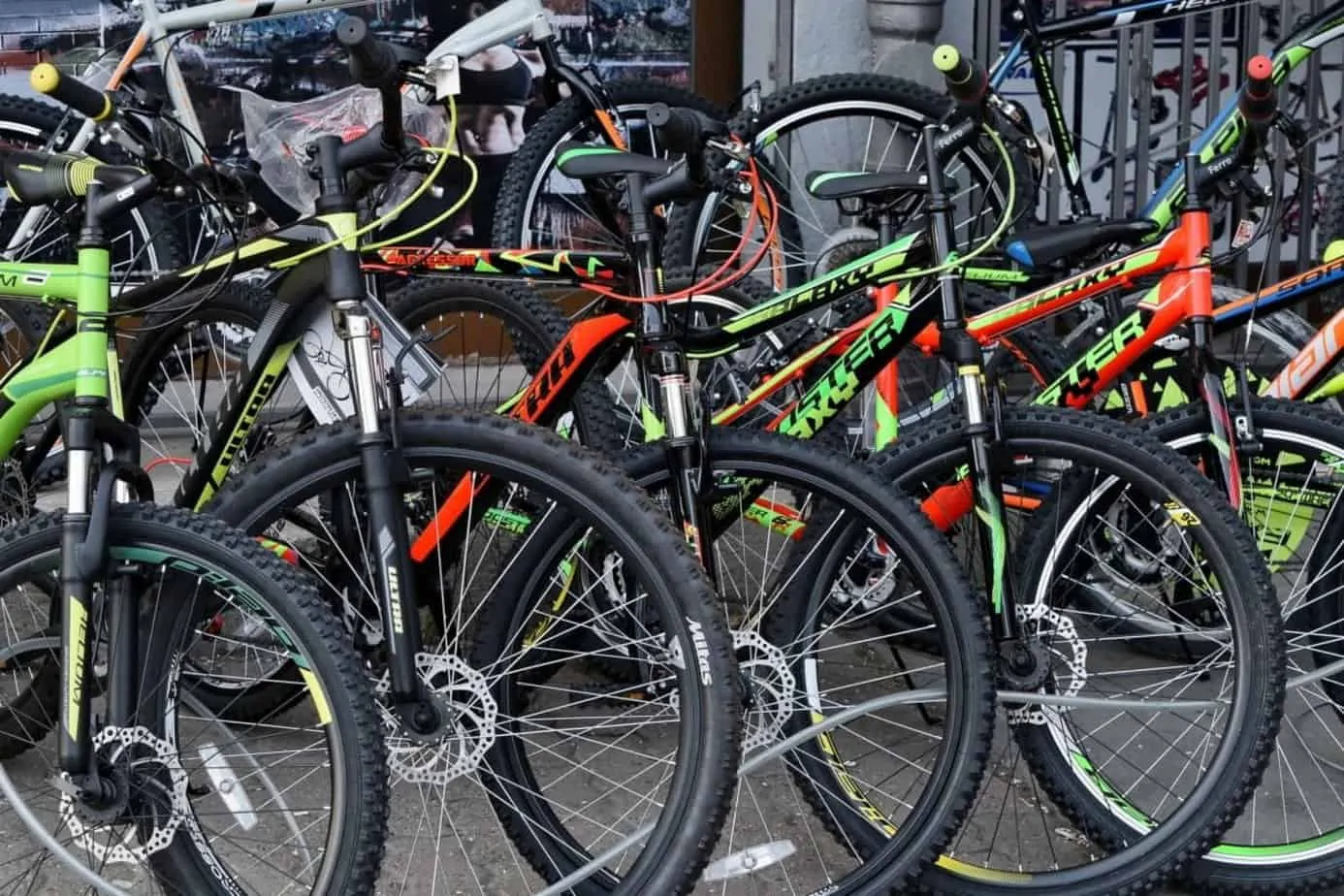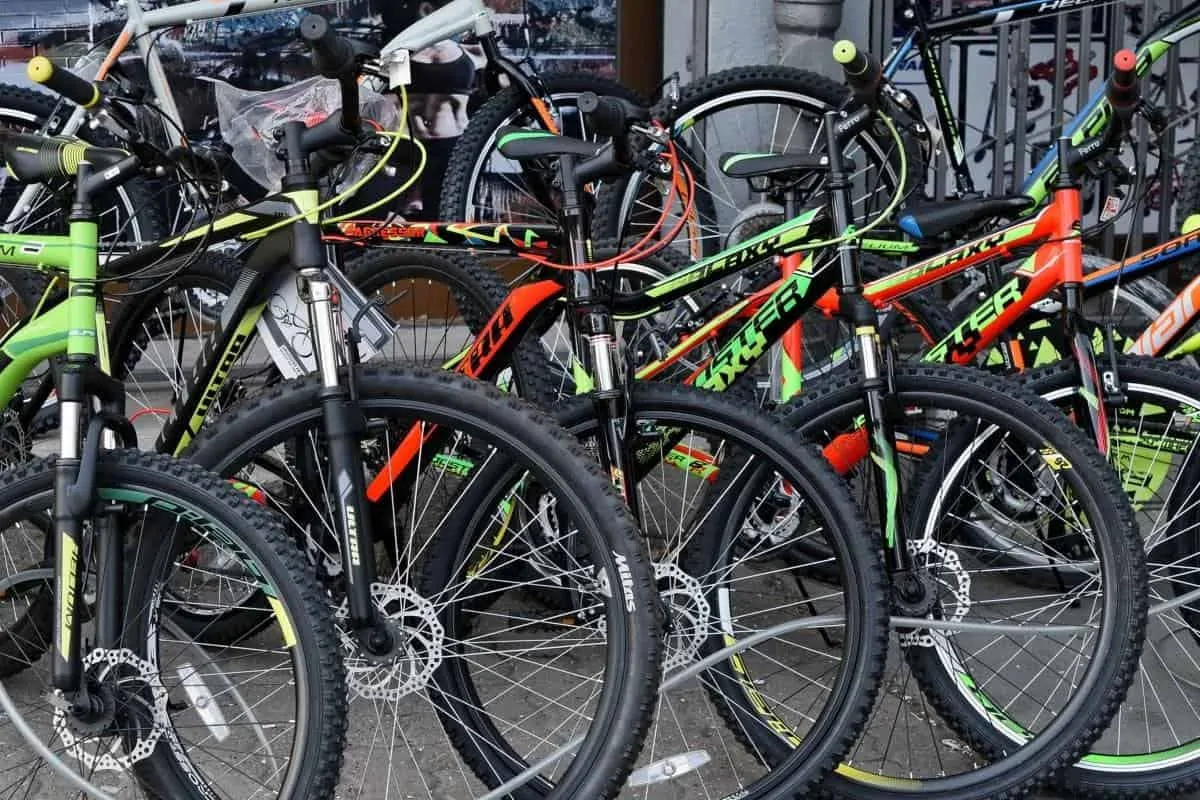 With so many different mountain bikes on the market today finding the right one for your needs – and your budget – is nowhere near as simple or as straightforward as some people make it out to be.
Thankfully though, even the least expensive mountain bikes for sale the day are pretty capable pieces of technology. Many of them feature high-end construction materials, dedicated suspension systems, and gear/breaking setups that inexpensive mountain bikes even a decade ago never would have featured.
To help you get your hands on the perfect mountain bike, though, we've put together this quick guide. Below you'll find all the different factors you want to consider when buying a mountain bike, zeroing in on the perfect purchase for you and the types of adventures you hope to have on top of this bicycle.
Let's dig right in!
What Type of Mountain Bike Are You After?
Different riding styles and different trails and adventures are going to demand different types of bikes, and you'll want to make sure that the mountain bike you end up with is perfectly suited to the types of adventures that you see yourself going on most often.
At the same time, most mountain bikes are pretty flexible and how they can be used even if they are perfectly dialed in for one specific type of style or trail, though, so expect some flexibility. You'll get a lot better performance out of those that are put in perfect situations to excel thanks to the way they've been designed, engineered, and built, though.
Here are just a couple of the most popular mountain bike types out there you'll have a choice to pick and choose from.
Trail Bikes
Probably the most popular and commonplace style of mountain bike on the market today, this is a real jack of all trades kind of option that can handle pretty much anything and everything you can throw at it – and then some.
Whether you're looking to do a little bit of "weekend warrior" action on some local trails, expect to climb some serious hills or rock down some steep descents, or just want a bicycle that has some off-road chops for when you want to get off of the paved roads or bike paths a little bit this is the kind of bike you'll want to get your hands on.
These kinds of mountain bikes usually feature between 120 mm and 140 mm of suspension travel. That allows you to cushion some of the off-road activity you're tackling while still remaining firm enough to be totally under your control.
Cross Country Bikes
These mountain bikes specifically designed with speed in mind, particularly when it comes to climbing steep hills without expending a lot of your energy or a lot of your endurance.
You're going to be putting a lot of miles on your bicycle (off-road or on the road) with altitude changes around every corner this is the style you're going to want to shoot for. Competitive mountain bikers also appreciate everything that these kinds of bikes have to offer from a racing standpoint, with a more tightly tuned suspension that features between 80 mm and 100 mm of suspension (on average).
Fat Tire Bikes
These kinds of mountain bikes have becoming credibly popular in just the last few years, especially for folks that want to do a bit of cycling when the weather outside is less than cooperative. These bikes feature oversized tires that can be anywhere between 3.5 inches and 5 inches (or more) wide, making them perfect for cruising around and sand, snow, and wet weather without any real loss of traction.
Combine that with the fact that these bikes can handle pretty much any rough and rocky terrain imaginable and they aren't just ideal for less than perfect conditions but are also great for beginner mountain bikers or those that want to train a little more aggressively.
"Any Mountain" Bikes
If you're serious about buying a mountain bike that can tackle pretty much any off-road situation imaginable – a real king of the hill kind of mountain bike (usually with a price tag to match) – you'll want to get your hands on one of these "any mountain" style bikes.
These bikes are finely tuned, anything but cobbled together, and usually feature some of the more advanced technical components and hardware options that professional mountain bike enthusiasts (and dedicated amateurs) need when they are really getting off of the beaten path.
You'll find these kinds of bikes to be capable of ridiculously fast descents while remaining lightweight and flexible enough to challenge pretty much any hill without blowing all of your endurance along the way. Expect between 140 and 170 mm of suspension travel on these kinds of bikes.
Downhill Mountain Bikes
The last type of mountain bike we want to highlight here are the downhill bikes, bikes specifically designed for flying down mountainsides just as quickly as humanly possible while the rider is covered in full face helmets and body armor.
These bikes can take pretty much everything Mother Nature can throw at them and then some, tuned to the highest possible degree to get you from the top of the mountain to the bottom as quickly and as safely as possible. The suspension systems here are infinitely adjustable (and tunable to your exact specifications), but "right out of the box" they usually offer between 170 mm and 200 mm or more of suspension travel.
Features to Look Focus On
Obviously you're going to want to look at a handful of core features when buying a mountain bike to help you better make your decision, but some features are more important than others. Below we highlight the most important of the bunch!
Suspension System
The most popular mountain bikes on the market today usually have one of three different suspension systems – the rigid system, the hardtail system, or a full suspension system.
Rigid suspensions are the least common type of suspension you'll find on a quality mountain bike. This results in a ridiculously stiff ride without a lot of giving, and while these bikes are almost always the least expensive they aren't the most capable mountain bikes money can buy, either.
Hardtail systems have a dedicated suspension fork up front to help you absorb shocks at the front wheel, but you end up with a hardtail (hence the name) at the backend that isn't going to be cushioned at all as you navigate trails and off-road paths. These kinds of systems are usually found on cross country bikes more often than not.
Full suspension systems are at the highest end of the scale, featuring multiple different variations and all kinds of different designs specifically engineered to cushion both wheels (almost always independently) and make for the most capable mountain bikes on the planet.
Top-of-the-line mountain bikes include fully tunable suspensions at the front and rear wheel that you can adjust (sometimes on-the-fly) to dial in your exact specifications.
Wheel Size
Wheel sizes another huge piece of the puzzle, with plenty of different options (stock and aftermarket) to pick and choose from when buying a mountain bike.
24 inch mountain bike wheels almost exclusively in the realm of kids bikes, with 26 inch wheels up until just recently the most common mountain bike size for adults across the board.
Recently, however, manufacturers have started to offer 27.5 inch wheels as well as 29 inch wheels in both OEM and aftermarket options. 27.5 inch wheels are a happy medium between 26 and 29 inch setups, allowing for easier rolling over rough and rocky terrain with a higher degree of maneuverability than you'll find in the 29 inch set up.
29 inch wheels are admittedly going to be a little bit slower (particularly when it comes to accelerating) but you'll be able to cover more terrain faster when you work up a head of speed – especially when you are heading downhill. Cross-country mountain bikers absolutely love 29 inch wheels once they get going!
Frame Materials
Aluminum alloy has been and remains the most commonly used construction material for the creation of mountain bike (and pretty much any other bicycle, for that matter) frames – but that doesn't mean that it's the only option on the market today.
No, you'll have plenty of opportunities for buying a mountain bike that features steel, titanium, and even carbon fiber or other alloy frame materials as well.
Tubular steel frames are ridiculously tough and durable and can take the wear and tear as well as off-road abuse better than maybe anything else out there without a sky-high price tag attached.
Titanium is incredibly expensive and almost only ever featured on the highest end mountain bikes money can buy, but it is even lighter and even stronger than tubular steel – which means your performance is going to shoot through the roof.
Carbon fiber is a bit of a happy medium between the two, still somewhat expensive but offering a fantastic strength to weight ratio. It's definitely pricier than tubular steel (but less expensive than titanium) and suits pretty much every mountain bike style imaginable.
Closing Thoughts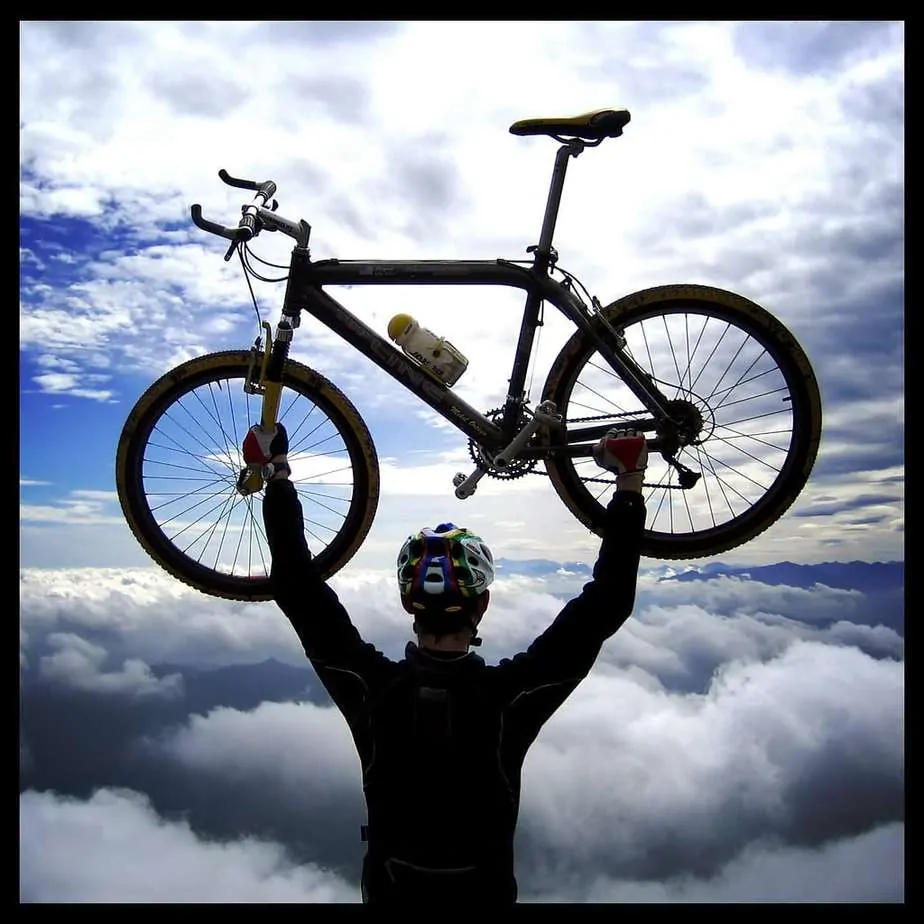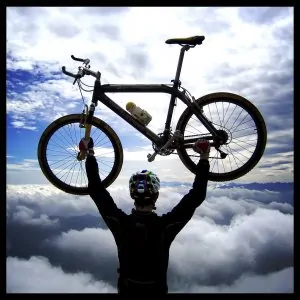 There are a couple of other things you want to think about when buying a mountain bike, including things like:
The gear set of the bike you purchase
The brakes set that you invest in
How the bike fits your body and your frame
… And a handful of other details…
But for the most part, if you zero in on the key bits of information we highlighted above you'll have a real head start when you go shopping for a new bicycle.
It's never a bad idea to do your research and due diligence on the types of mountain bikes you're thinking about buying, either. Ask experts in the mountain biking world about their recommendations and you'll be sure to get your hands on the best bike your budget allows!
If you want to learn more about cycling benefits visit yescycling.com.