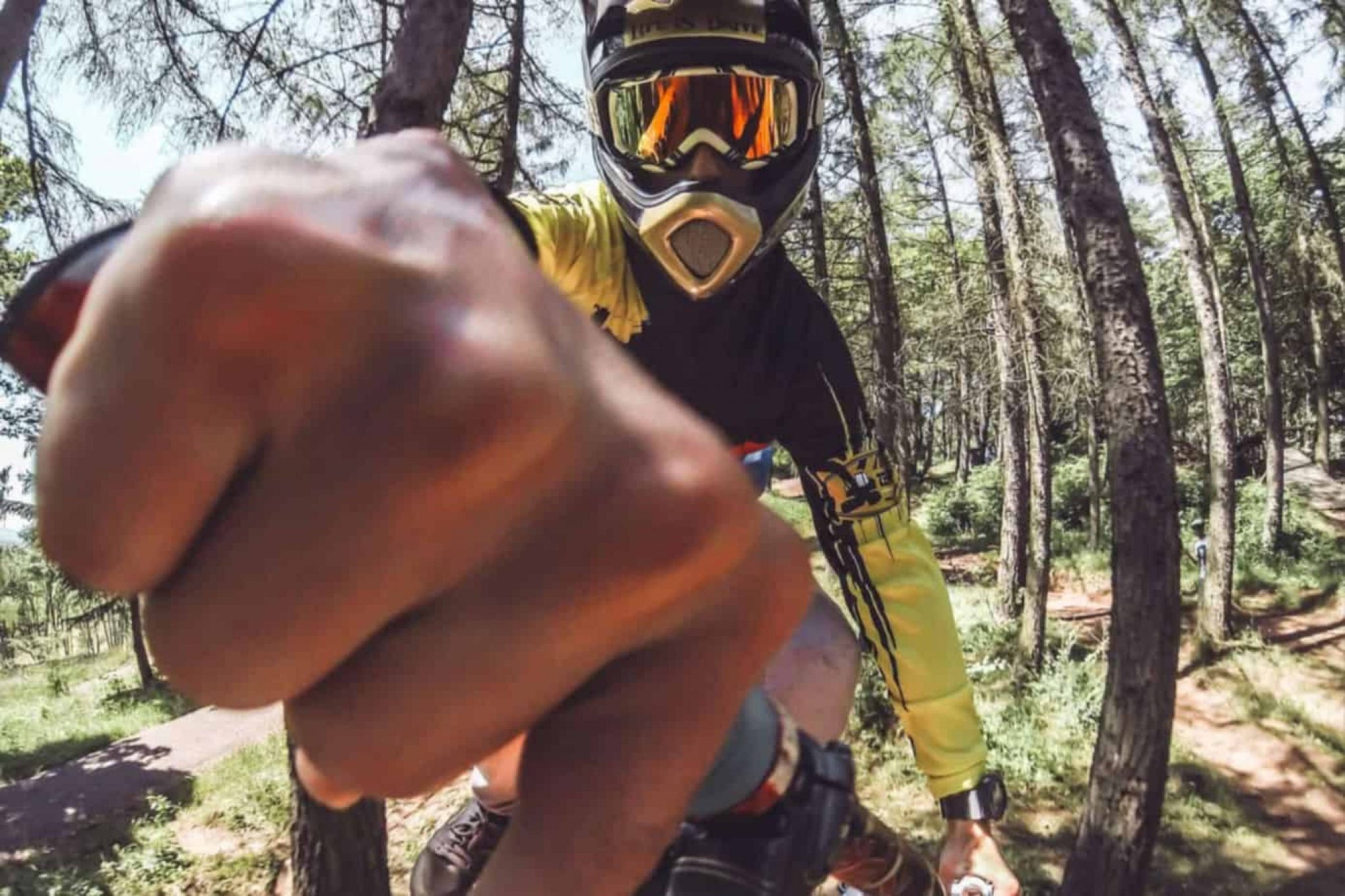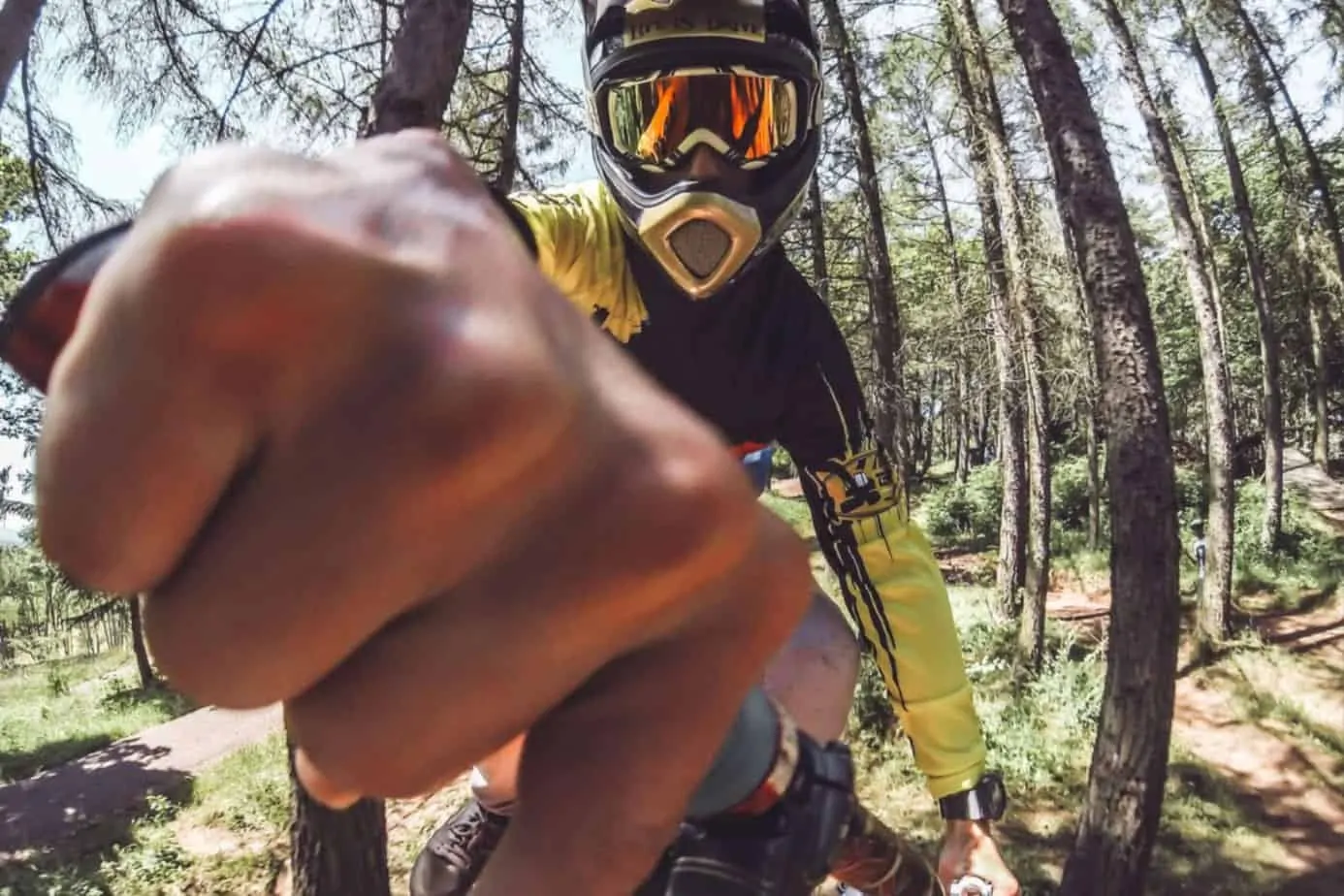 Helmets are a necessity if you are riding a mountain bike. However, gone are the days that they are heavy lumps of plastic to cover your head. Before reading this article, you probably don't think that there can be that much to them. However, see what you think after you have read it.
A little bit of history about the bicycle helmet, if you are interested, is that the first helmet designed for cyclists, in particular, was designed by Bell Auto Parts in 1975. In 1984, standards were introduced and accepted by the American National Standards Institute.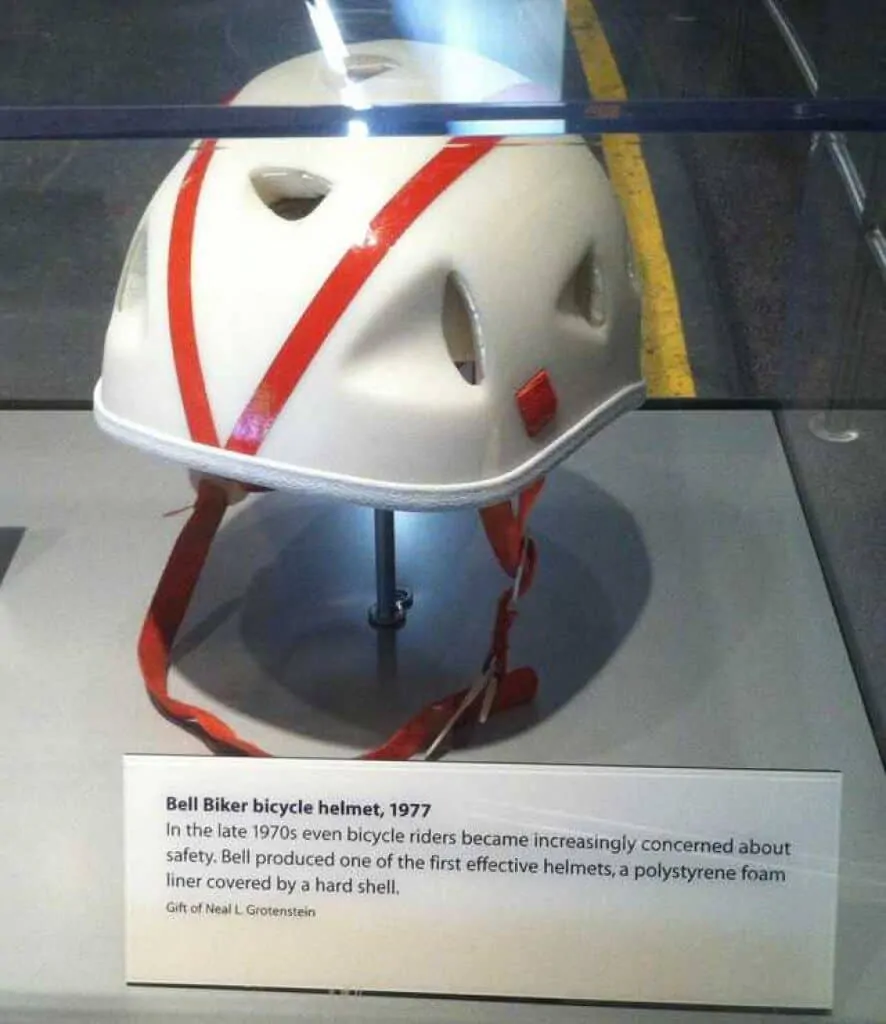 Since then, there have been a lot of modifications, testing, and readjustments to the helmet standards. What you end up with is the Best Mountain Bike Helmets of 2019. Now we are going to take a look through some of the best that money can buy.
Best Mountain Bike Helmets 2019
Before we get into the actual products, I would like to show you the styles that we are going to be looking at in the article. That is because you will want a different helmet depending on how you are going to be riding. The main three types that we are going to be showing are:
First of all, let's have a look at some other critical aspects to mountain bike helmets that you need to consider:
Why You Need A Helmet
I am not going to go deeply into the reasons for wearing a helmet. If you ride a bike, then you know that you need to protect your head! However, I will tell you why a specific helmet is a must if you are doing anything other than riding on the road. If you think about what will happen if you fall off a bicycle on the street, your head accelerates towards the floor in a downward motion.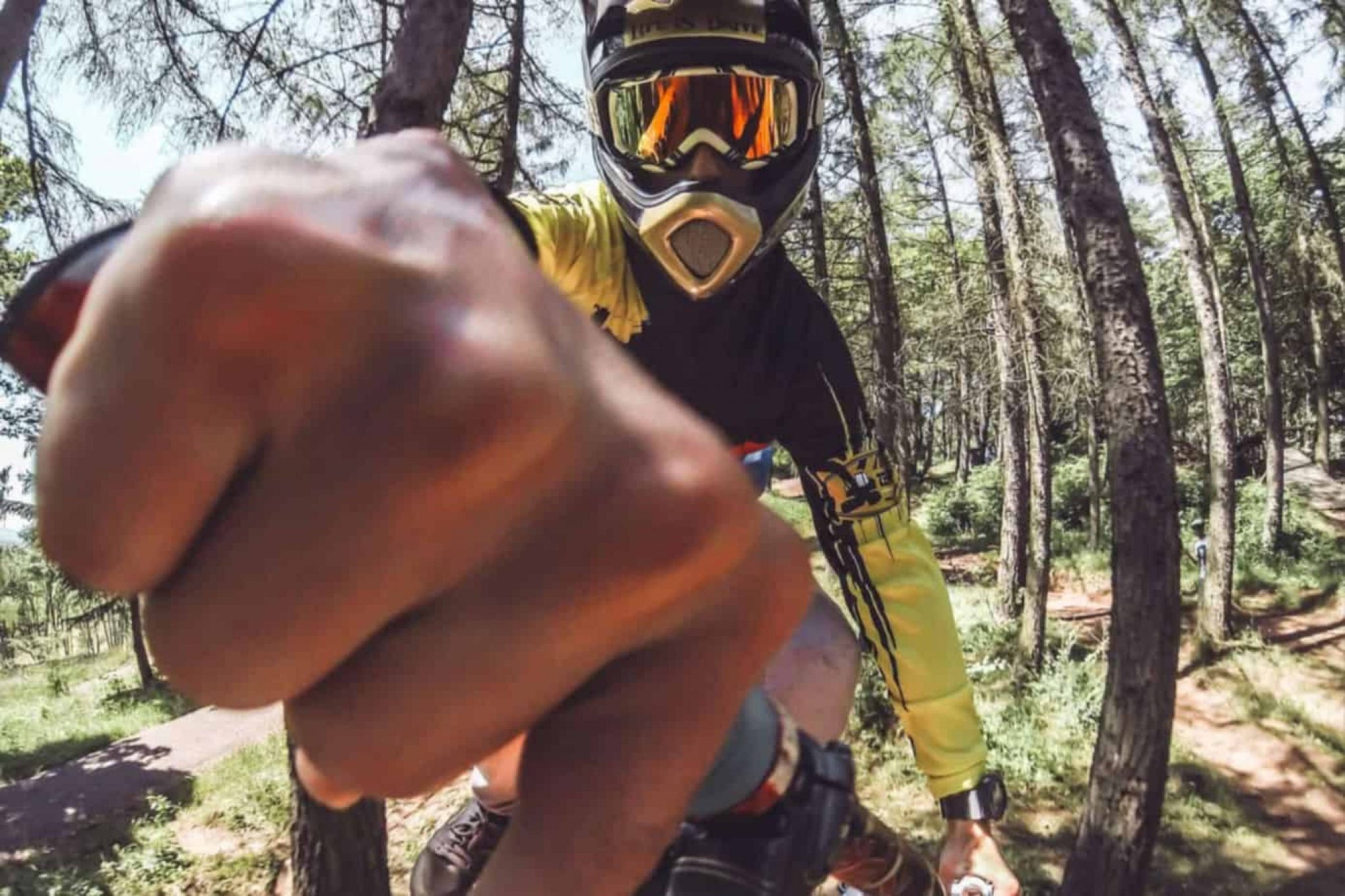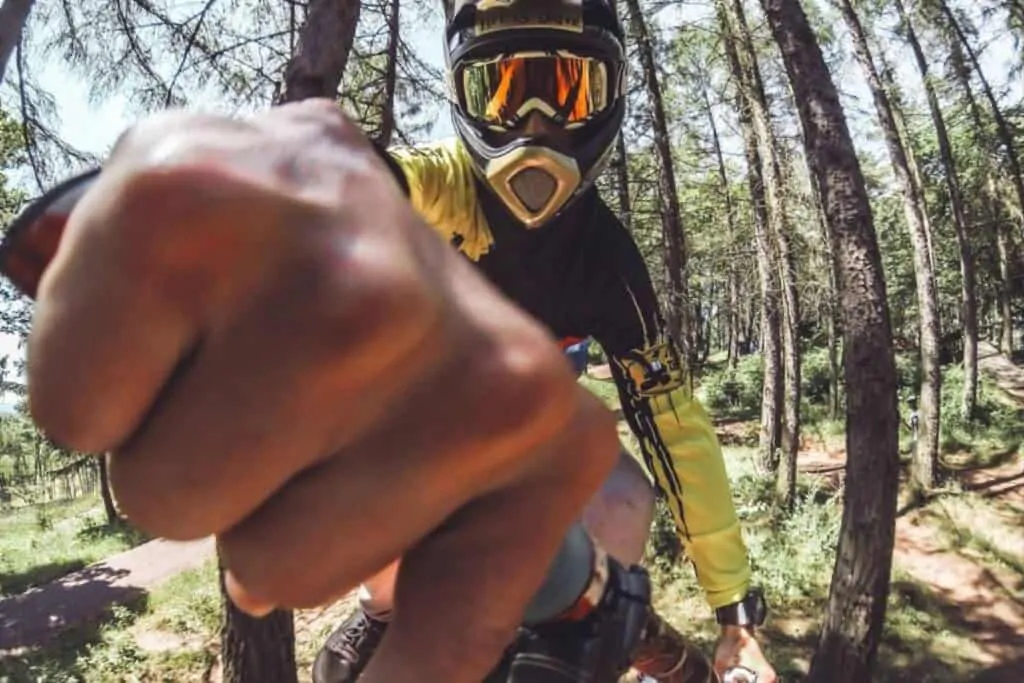 Although you may be traveling at some speed, the forward momentum is not actually what causes the most damage. If you look into the tests that are required, you will see that they test the helmets at a 2m drop onto an anvil. That leaves the average person's head hitting the floor at about 14 MPH. All standard bicycle helmets are made to meet or exceed the requirements. However, if you are doing off-road mountain biking, then you will be traveling a lot faster, and if you fall, the potential is that you will fall a lot further than the tested two meters.
As you can see, the average bicycle helmet is not going to be adequate for off-road use.
The tests required for downhill mountain bike racing helmets are much more stringent and need better results on the same criteria. A downhill mountain bike helmet must meet CPSC. So, be sure about what you are buying.
When To Buy A Helmet
Of course, if you do not have a helmet, then now! If you have one that is not suitable for downhill, and you plan to do that, then again, now! If you have had an accident, then now! Otherwise, you should replace your helmet every two to three years, even if there hasn't been any damage. That will ensure that weathering hasn't deteriorated it past its limits, but it will also ensure that you have the most relevant safety standards!
What To Look For In A Mountain Bike Helmet
Now that you know what spec you need, and why, you need to know what you are looking for:
Protection Standards
Of course, as we have spoken about, you need to check for the protection standards for what you are going to be doing in the helmet. Even if you are buying one for road use only, I would still bite the bullet and buy a high-quality helmet instead of eating the road and regretting it.
Crash Replacement
After you know that you are getting a helmet with the right protection, you hope that it never has to save you. However, we all know the realities of that statement. It will have to save you at some point. And when that happens, you will want a replacement. Some companies offer a crash replacement scheme to the original owner if you prove that you have bought it. So keep the receipt!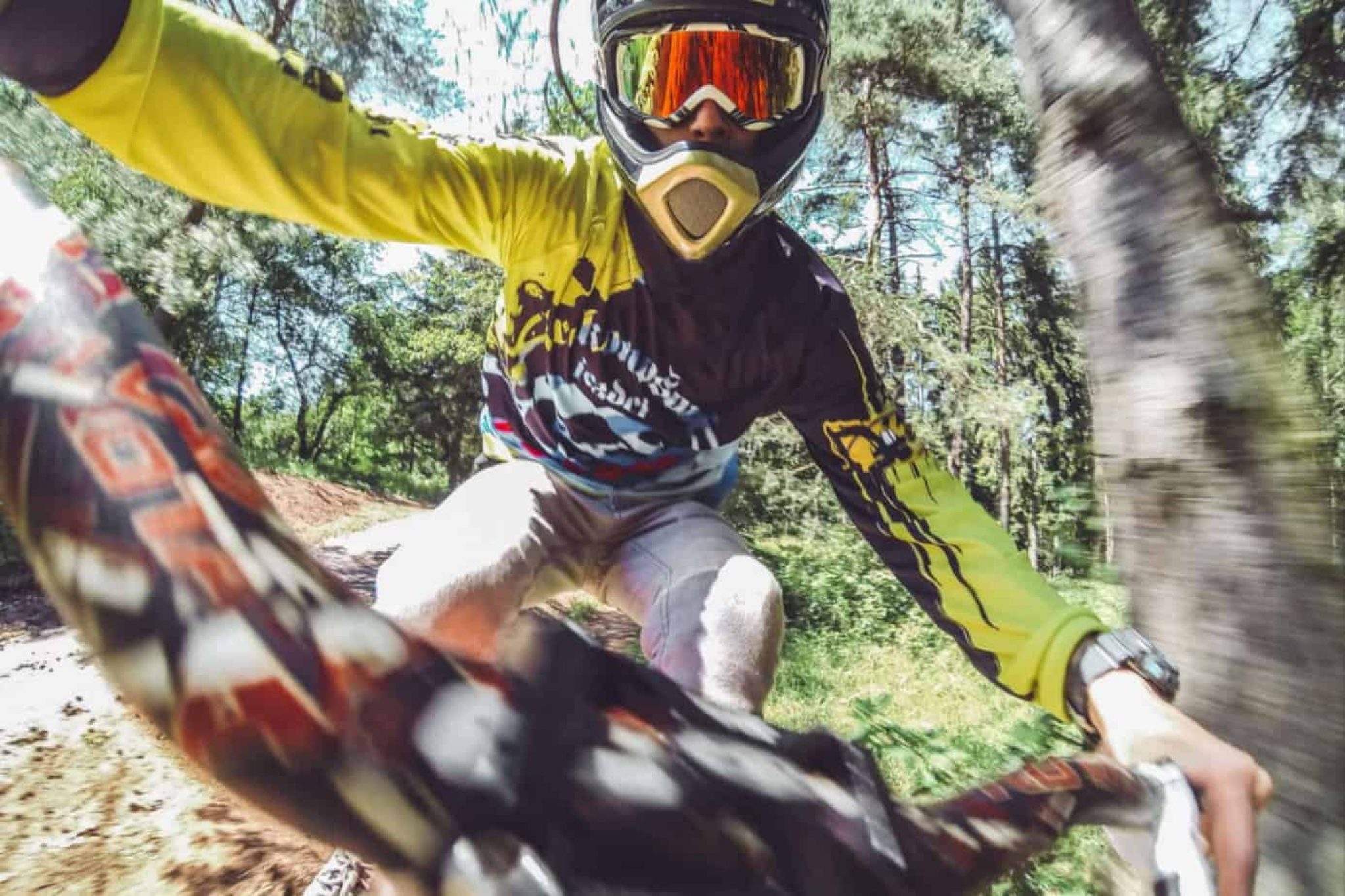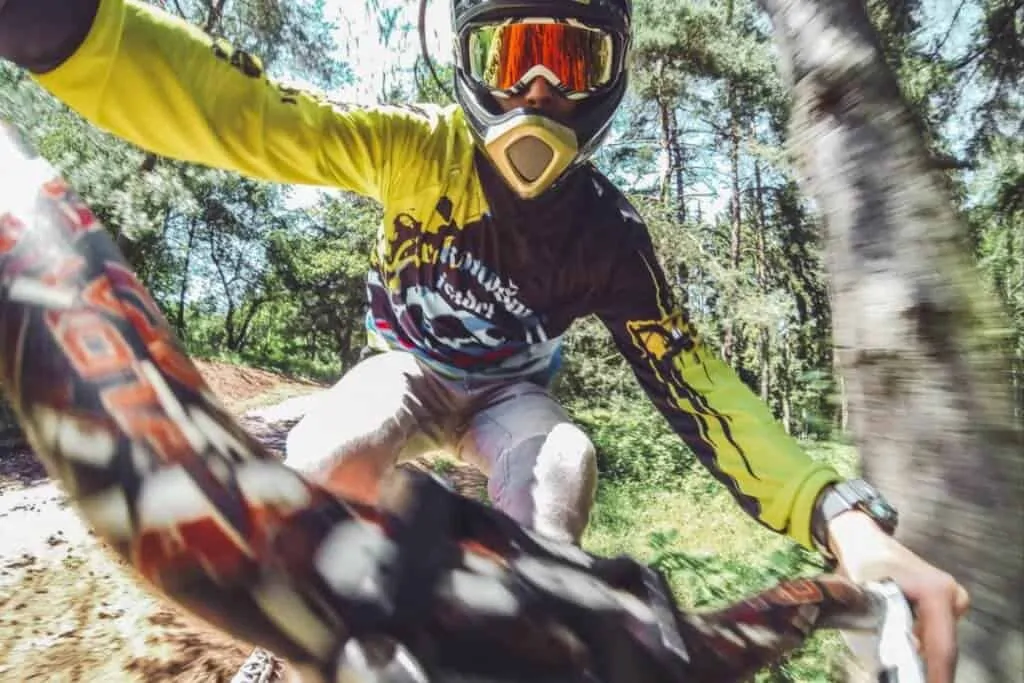 MIPS
Looking for the MIPS, or Multi-directional Impact Protection System is also an excellent idea. The MIPS is a "floating" plastic liner that moves towards the impact site to improve protection.
Extras
The rest of the things that you need to look for are mainly for comfort as well as safety. For example:
Padding. –  Padding will make a helmet much more comfortable and absorb sweat.
Adjustment. – Adjustment will help you get the right fit for your head.
Ventilation. – Ventilation will keep you fresh; you will need this!
Visor. – Visors are not always necessary, but they are undoubtedly advisable. They will help to keep rain, sun, and branches out of your eyes.
Now that you know what to look for let's have a look at what we think are the Best Mountain Bike Helmets 2019.
First of all, we have the Bell Super 3R MIPS. Bell started the revolution of mountain bike helmets, and they are still at the forefront of them. The Super 3R has all of the features that we have spoken about already, and more.
We found the helmet to be super lightweight and easy to wear, and it did not feel like there was a massive lump on our heads either! The internal adjustments available can adjust to fit all different sizes of head nicely, and the cheek pads are adjustable too.
Not only are the pads adjustable, but they can also be removed to wash them. However, be careful when you are cleaning them, and probably hand wash them instead of putting them in a machine.
The ventilation of this helmet almost makes it feel like you are not wearing one at all. There is a total of 23 vents, and they are sure to keep your head cool when you need it to.
Pros
Very well ventilated. – Kept our heads cool, no matter how hot under the collar we got.
Removable chin bar. – The removable chin bar allows for better hearing in traffic.
Lightweight. – At only 784 grams, it is the lighter of the two full-face helmets in this article.
Silver fibers. – Silver fibers woven into the padding provide quicker drying times and inhibit odor and fungi.
Cons
Too much padding. – If this is a negative, for some face shapes, there may be too much padding. It is easy to remove, though.
Final Verdict
All-round great helmet. At this price, do not overlook it!
Giro was founded more than thirty years ago, solely to produce high-quality biking equipment. And they do just that. Enduro racing has a reputation of requiring a specific helmet so that you can have better visibility on the track. That is why Giro designed the Chronicle MIPS.
Given the fact that it is not a full-face helmet like the Bell Super 3R MIPS, it is much lighter, and you can certainly feel it. One other thing that you instantly notice in comparison to the full-face helmets is that there is a lot more air pushed around the face. However, not so much around the side of your head and above the ears. That is due to the placement of the vents. But the lack of chin guard certainly makes up for it around the face.
It meets all of the standards, just like the other two in this article, and it is an absolute pleasure to wear. Some people may find the padding a little lacking, though, but I advise to get the sizing right first!
Pros
Very lightweight. – At only 377g, this is by far the lightest in this article.
Good airflow. – With a faceless front and still packing 14 vents, it has excellent airflow.
Great coverage. – Great coverage of the back of your head without compromising on the weight.
Cons
May not have quite enough padding. – Depending on the shape of your head, this may not offer as much padding as the other two.
Final Verdict
The Chronicle MIPS is a very nice helmet. If you need something that has no chin guard, then I highly suggest you get this one. However, do be aware that a lot of enduro racers are now starting to wear full-face helmets as extra protection anyway.
Bell is back yet again. Two out of three helmets in the Best Mountain Bike Helmets 2019, you can't argue with them. This time it is for the best full face convertible helmet.
This DH is the successor to the Super 3R MIPS and has based itself upon the enduro racing craze. Of course, it has all of the safety features of the Super 3R, but it also has even more, too. The first and most significant difference is a new generation of MIPS, called MIPS Spherical. The Super 3R did try to capitalize on the enduro racing, but it was not ever going to be as good as this Super DH. Partly because the chin strap was not ASTM certified. That is why it did not make the cut as the best convertible.
It is not just the safety features that have been upgraded with this helmet, though. They have vastly improved the comfort features too. Bell has designed a new Fidlock buckle that utilizes magnets to pull the super-thin, almost un-tangle-able straps together to allow you to feel them click when you put them on.
Pros
Best safety features that we have ever seen. Upgraded MIPS and chin guard.
Convertible from full face to enduro. – This helmet is both of the above in one.
Sweat guides. – Sweat guides work exceptionally well at pulling the sweat away from your face.
Cons
More pricey than the others. It is more expensive, but this is your head we are talking about, so use it to protect it.
Final verdict
If you have looked through the other two and are unsure if you want a full face or enduro helmet, then buy this one. The converting of them is super easy, and when you have taken the chin strap off, you wouldn't know that it wasn't an enduro specific helmet.
Conclusion
I won't ramble on about each of the mountain bike helmets again. But you need to think about your safety, which is why you are looking at helmets. If you are serious about it, which you should be, then you will be buying the Bell Super DH MIPS without any hesitation. It is the only helmet that we will be using from now until a better helmet is released.