How Okanagan Cultivators Landed a Deal with the Canadian Government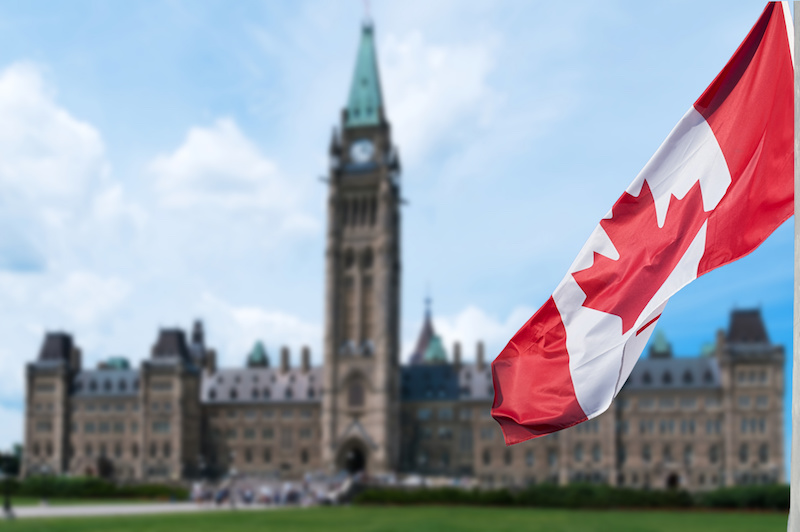 Marijuana is said to be a magical plant, and the health benefits that come with the use of this product, are supported by researchers all over the world. Many countries around the world offer their citizens the ability to buy, use, and sell cannabidiol products, and some have stricter laws than others. In Canada, the use of recreational weed was allowed in late 2018, and ever since then, many companies have been trying to land a deal with the Canadian government and to become licensed holders.
Okanagan Cultivators have become one of the companies that have made an agreement with the government to have only one client – the stores that are run by the state officials. In this article, we are going to tell you more about the marijuana laws in Canada, where you are allowed to sell, purchase and use weed.
Legality of Cannabis
Canada is one of the first countries in the world that legalized the use of medical marijuana, and that happened almost two decades ago, in 2001. The Cannabis Act, or the ruling that people in Canada will be allowed to use cannabidiol as a recreational drug, and to sell and buy it freely, came into effect in 2018.
Experts say that when this happened, things were not going as easy as the government thought they would. In the first few months, it seemed like people were not interested in buying the products from licensed sellers, and the Act was considered a mistake.
However, about six months later, or in early 2019, this industry became one of the largest ones in the country, and it contributed about 9 billion CAD for that year alone.
Purchasing weed
If you are looking to buy weed in Canada, you cannot just buy it anywhere. These products are commonly sold in government-run shops, or in a private supplier places that have been approved by the government. If you buy it anywhere else, it is considered to be illegal, so if someone stops you on the street and offers to sell you a gram or two, you should know that that is illegal.
The price depends on the store and the supplier, but statistic shows that you can usually buy one gram for about 11 CAD. This also depends on the type of weed you are purchasing, and the province you are making the purchase at.
License holders
Not everyone can grow and sell weed in this country, so if you want to become a seller, you need to get a special license issued by the Canadian government.
With this license, you will be allowed to cultivate, process, and sell marijuana, and you will also be able to supply the retailers. You will also be allowed to sell to individuals who are using weed for health purposes.
The holders should provide the means of transportation, they should have a licensed place to store the marijuana goods and they can be a part of the research and development of cannabis.
Right now, there are almost 450 holders in Canada and they are also allowed to purchase or sell seeds as well as plants to or from other people or companies.
Okanagan Cultivators
This company has more than 20 years of experience in growing and selling cannabis and its main goal is to help people understand the benefits of the plant. They are registered by Morgan Stanley and they can transfer their stock through Shareworks.
In the past, OC sold marijuana products to different sellers and companies, but now, after their deal with the Canadian government, they will only have one client – the government.
It is said that this will increase production and expand the company by more than 300%. With all of the expansions, the company needs to work on a stable platform that will allow them to easily share and collect data with other shareholders.
The Morgan Stanley platform allows the stocks to be easily traded and both the buyers and sellers are not obliged to share any information they don't want to. A few months ago, the price of one stock was 5 CAD, and now, the shares are limited and they come at a higher price.
According to Riyadh Financial News, the contract that Okanagan Cultivators have with the Joint Venture Craft Cannabis INC is worth $150 million and they plan on increasing that number in the foreseeable future.
Smoking marijuana
When it comes to the use of marijuana, in most places, you can buy and use it after you turn 19. However, in Alberta, you can do that after you turn 18, and in Quebec, that number is 21. Even though cannabidiol is legal in this country, it does not mean that users can smoke it everywhere they want.
There are strict rules, and if you want to smoke weed, you need to go to a special place. Just like cigarettes, it is illegal to smoke cannabis in closed spaces, and there are special zones where users can sit down and light a cigarette or a joint. You have to be really careful about this because if you get caught doing this, you risk paying high fines, and you can even end up in prison.
These are some of the things you should know about if you want to become a legal user or a seller of marijuana in Canada. Premium organic products are preferred, and many brands are racing to offer those to buyers. The medical cannabis that is cultivated needs to be of high grade and brands focus only on organically grown products. Besides Canada, many companies are aiming for Europe and they are probably going to become a part of the American market as well.
If you want to become a seller or a distributor, you first need to apply and get approved by the state officials. After you become a licensed holder, depending on the type of documents you get, you will be able to transport, grow, and sell your own cannabidiol products.